The Third Session of CSR Management Training for Overseas Enterprises concluded in Shanghai
source:goldencsr &nbsp&nbsp date:2018-04-18 17:45:58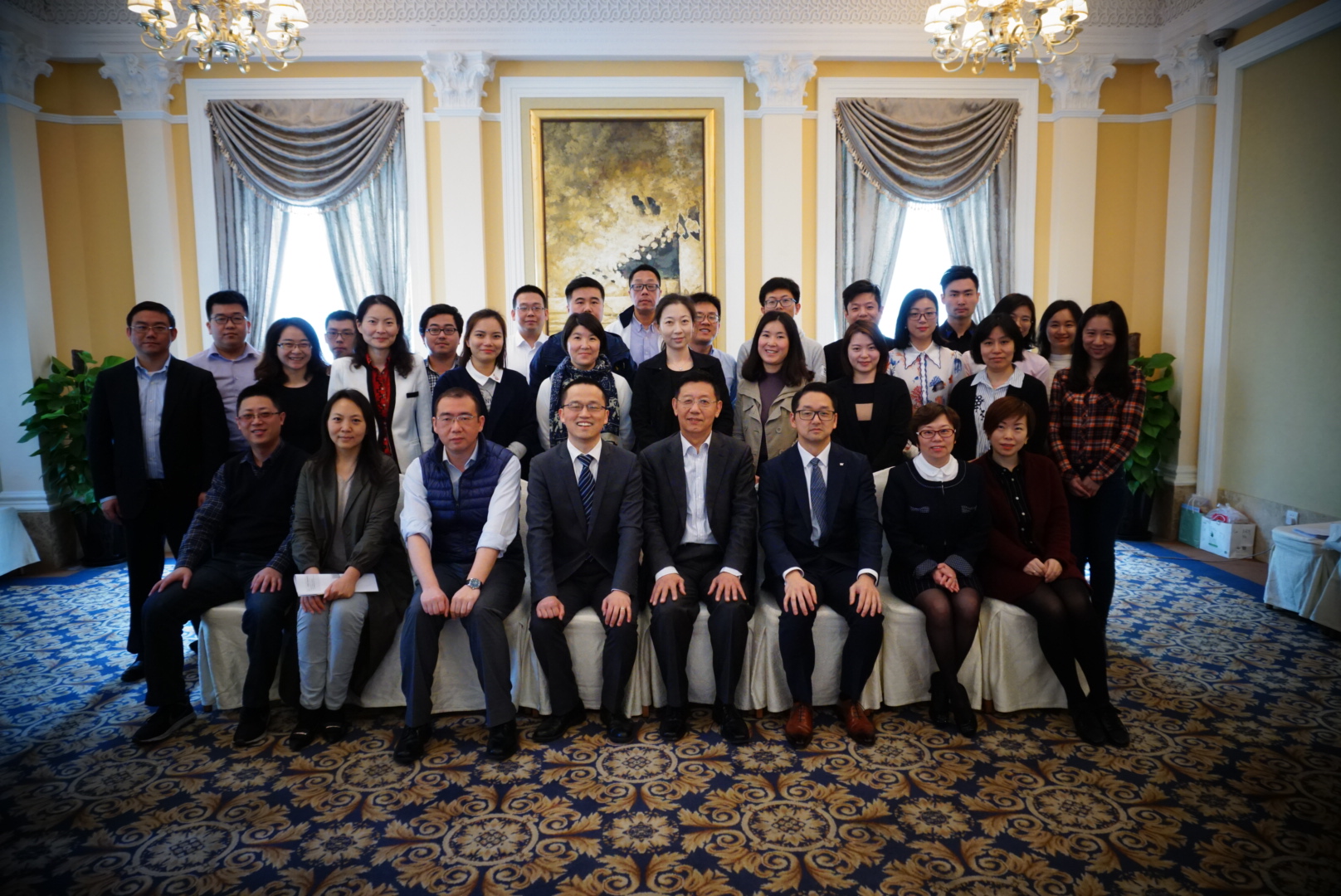 On March 29, 2018, the Third Session of CSR Management Training for Overseas Enterprises was held at Fenyang Garden Hotel in Shanghai, China. The two-day training was hosted by Shanghai Municipal Commission of Commerce, organized by GoldenBee CSR Consulting and co-organized by the Hong Kong Institute of Chartered Secretaries.
Guan Zhusun, Executive Deputy General Manager of GoldenBee CSR Consulting, lectured on social responsibility and the value of enterprises in the capital market for "Going Global" enterprises, and CSR management approaches of "Going Global" enterprises overseas, the sustainable operations of Chinese enterprises and SDGs along the "Belt and Road".
In regard of the policy interpretations of Shanghai Stock Exchange (SSE) and the Shanghai United Assets and Equity Exchange (UAE) on CSR information disclosure, Fan Zhipeng, Senior Consultant of Shanghai Shalldo Financial Service Co., Ltd (served in SSE before), and Ivan Tong, Principal Partner of Climate Change and Sustainability Services at EY Greater China, were invited to share their ideas on suggestions for A-share listed companies on CSR information disclosure, effective response to investors by disclosing their concerns about CSR/ESG management, and incorporating the knowledge of CSR/ESG management into the corporate governance and risk control system.
Besides basic theories, Dr. Liang Xiaohui, Chief Researcher of Office for Social Responsibility of China National Textile and Apparel Council (CNTAC), was also invited to share the insights on "Co-governance of Responsible Global Supply Chain" on the seminar of overseas CSR management.
This training attracted more than 30 representatives from enterprises including Sinochem International Corporation, Wison Engineering Services Co., Ltd, Shanghai Lingang Holdings Co., Ltd, Shanghai Construction Group, China First Capital Group Limited (CFCG), and Bailian (Group) Co., Ltd.