"GoldenBee CSR 2030 Tour" in Infinitus (China) held in Guangzhou
source:goldencsr &nbsp&nbsp date:2018-08-21 13:53:30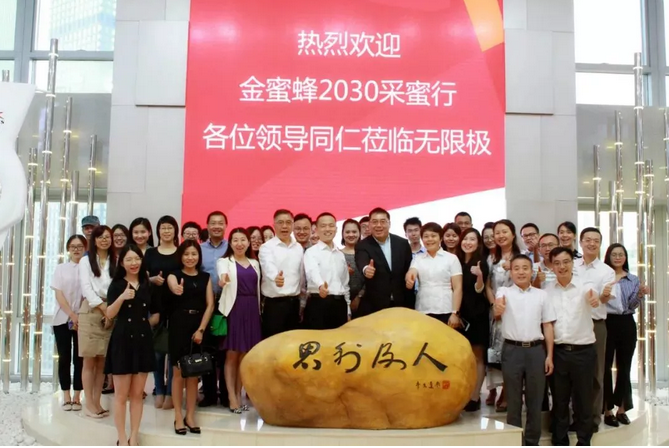 On July 25 the "GoldenBee CSR 2030 Tour", hosted by China WTO Tribune and co-hosted by Infinitus (China) Company Ltd (Infinitus (China) for short), was successfully held in Infinitus (China).
There are 45 representatives from 22 companies including CSG Guangdong Power Grid Company, CSG Guangzhou Power Supply Bureau, China Southern Airlines, China Merchants Shekou Holdings Co., Ltd.(CMSK), China General Nuclear Power Corporation (CGN), and Guangzhou Metro Corporation, etc. They shared their views on integrating social responsibility into corporate culture and brand. The attendees also exchanged and discussed the issues of sustainability brand building and responsible innovation communication.
Calling on cross-border cooperation in social responsibility
Zhang Qian, Director General of Si Li Ji Ren Foundation and Director of Media Affairs of Infinitus (China), extended warm welcome to the attendees of the "GoldenBee CSR 2030 Tour".
In June of this year, Infinitus (China) joined the "GoldenBee Global CSR 2030 Initiative" and released the White Paper of Infinitus (China)'s Implementation of the United Nations Sustainable Development Goals . The White Paper defines four major aspects of responsibility, namely health, human, the earth, and community, integrating SDGs into all aspects of the Infinitus (China)'s business.
Mr. Zhang expressed that this event provided a good opportunity for Infinitus to play a more active role in "GoldenBee Global CSR 2030 Initiative" through cross-border cooperation and exchange, and call on other organizations to push forward the CSR undertaking.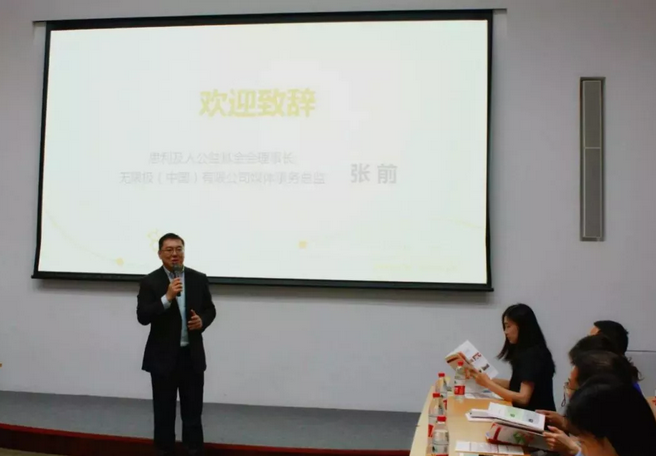 Discussing the road to sustainability brand building
Guan Zhusun, Executive Deputy General Manager of GoldenBee CSR Consulting shared his view on sustainability brand building.
According to Mr. Guan, brand development has gone through the eras of traditional brand with "product orientation" and customer brand with "market orientation", and now has entered the era of sustainability brand.
To build an outstanding sustainability brand, enterprise shall implement a three-pronged action plan, namely scientific management, solid practice and targeted communication. For scientific management, we need introduce the responsibility philosophy into corporate culture to create culture of responsibility. For solid practice, we need to make responsibility practice integrate into branding while fulfilling social responsibility, and actively communicate with stakeholders to build a sustainability brand. For targeted communication, in addition to introducing products and services, we can deliver the responsibility philosophy and value of brand, and accurately communicate with stakeholders.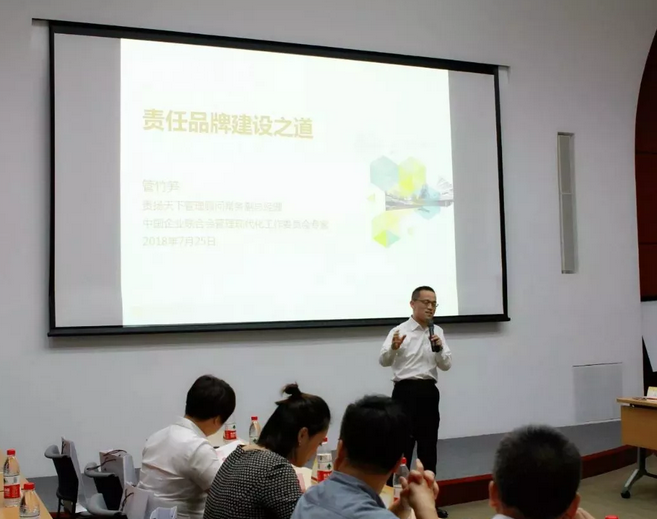 Integrating social responsibility with culture and brand
In the discussion session, the representatives from enterprises shared their opinions on responsibility and corporate culture, responsibility and brand development, and their CSR practices.
Bridge Mak, Senior Social Responsibility Consultant of Infinitus (China): As a manager of social responsibility, it is necessary to interpret responsibility philosophy and connect it with corporate culture, so that employees can understand and integrate responsibility philosophy into their behaviors.
Li Yanping, Director of Publicity and Culture Department of Guangzhou Power Supply Bureau: The Bureau has organized influential activities on Social Responsibility Day in the past two years. The experience of the Bureau is to seek the maximum space of agreement with stakeholders and actively innovate in communication scenarios and channels to raise public awareness of social responsibility.
Zhang Qian, Director of Media Affairs of Infinitus (China): "Infinitus World Walking Day" has been organized since 2010. The activity delivers the corporate mission of "healthy life" and builds the brand image of Infinitus as a Chinese herbal health product manufacturer.
Shen Tong, Secretary of Party Committee of Guangzhou Power Supply Bureau of Yuexiu District: The Bureau undertakes a lot of work to guarantee continual power supply every year, and it is essential for every employee to find the responsibility and values in work. The Bureau has actively explored the implementation mechanism of the responsibility culture and promoted the brand image.
Dong Shiming, China General Nuclear Power Group (CGN): Mr. Dong shared CGN's practices of building an image of safe and environmentally-friendly clean energy developer. For example, the company has adhered to conduct safety information disclosure, and planned the wedding photo shooting in the nuclear power base, which receives widespread attention and conveys the brand image.
Wang Qiuhua, Stora Enso: From a market perspective, Ms. Wang shared the great value of actively fulfilling social responsibility to market development and expanding.
The attendees also visited Infinitus experience center during the event to learn about the corporate culture and unique health philosophy of "Si Li Ji Ren", and feel the charm of sustainability brand from close distance.