"Cloud Pavilion on Fight Against COVID-19 " launched
source:goldencsr &nbsp&nbsp date:2020-04-28 17:44:36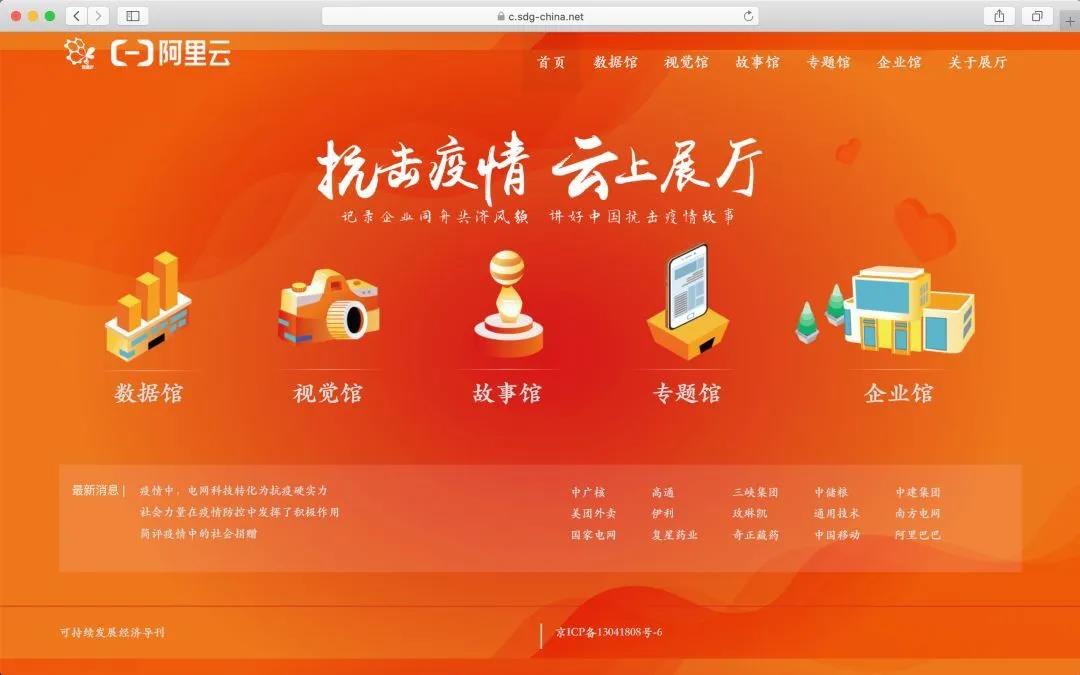 As the COVID-19 pandemic rages across the world, China Sustainability Tribune, GoldenBee (Beijing) Management Consulting Co., Ltd. and Alibaba Cloud launched "Cloud Pavilion on Fight Against COVID-19", an online platform, for which Alibaba Cloud provides cloud infrastructure, access to broadband, security and other services, while GoldenBee Sustainable Brand Communication offers technical and design support.
The cloud pavilion is more than a platform that record responsible enterprises, their innovative practices and touching stories. Their actions are also a reflection of China's battle against the COVID-19, which may contribute to global pandemic prevention and control.
This online pavilion, with thousands of pieces of information, falls into five areas: Data Hall, Visual Hall, Real-Life Stories Hall, Thematic Hall and Enterprise Hall.