Chinese Automakers Enter in an ESG-competitive Era
source:goldencsr &nbsp&nbsp date:2022-11-29 09:31:20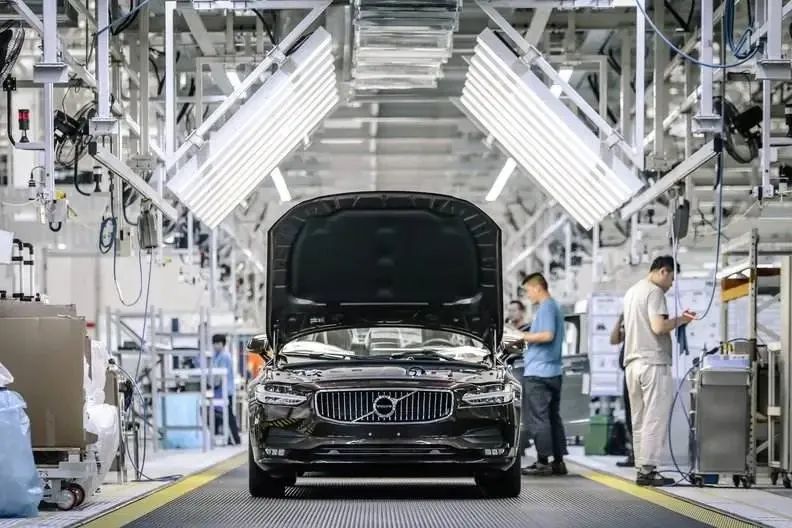 The automotive industry is a strategic, pillar and elementary industry of the national economy and is an important field of building a manufacturing power. It has significance in maintaining a steady increase in the economy and stabilizing the overall development of the economy and society.
Since the reform and opening-up, the development of China's automobile industry has achieved remarkable results, showing strong resilience and vitality of development, which has already got basic conditions for moving towards a higher and more sustainable level. Currently, the auto industry is facing higher development requirements because of the wave of sustainable development across all sectors in the world and the implementation of China's strategic goals of carbon peaking and carbon neutrality.
Chinese automakers have gradually entered a new development period with responsible competitiveness as the core. The previous model of taking profit and product quality as the core corporate competitiveness has changed. Instead, in addition to the main business, they need to meet the diversified expectations of stakeholders through their constant improvement in their environmental, societal, corporate governance and other performance.
In other words, in this period, whether it can take into account all the elements conducive to its common sustainable development with society is a key measurement for the success of an automobile enterprise.
The observation on current trend reveals that CSR has gradually focused on the emerging concept of ESG when the corporate responsible competitiveness comes into view of financial institutions and when the capital market continuously develops. ESG is the specific manifestation of CSR in financial institutions. The social responsibility of financial institutions in global sustainability is mainly to better control the flow of financial resources to ensure that more funds can be used to promote the sustainable development of mankind in the future.
Financial institutions are indispensable for corporate development. Their social responsibility determines that only enterprises with better ESG performance can be more easily favored by investors, or even obtain financing at a lower cost. In a sense, ESG has become the latest manifestation of corporate responsible competitiveness in the new era.
Four-Tier Value for ESG to Chinese
Automobile Enterprises
On the thematic forum of the 12th China Auto Forum, "Green·Responsibility·Value, Sustainable Development Forum", held on November 10, 2022, Dai Yibo, expert of GoldenBee ThinkTank, pointed out that Chinese automobile enterprises are facing a new development environment.
She interpreted the ESG value to Chinese automobile enterprises in four aspects:
First, auto enterprises actively respond to the climate change challenges during their transformation toward electrification.
Whether China proposes various policies related to carbon peaking and carbon neutrality, or EU's climate laws and directives, the climate-related regulations and policies in various countries will hugely affect the product development of automobile enterprises.
More and more car enterprises need to achieve low-carbon transformation of production and manufacturing through new energy substitution, low-carbon transformation and other ways, and make greater efforts to develop clean, green and zero-carbon fuels to try to establish a circular carbon economy model in the ESG era. Addressing the challenges of climate change is not only an environmental issue for automobile enterprises but also a business strategy issue.
Second, auto enterprises see the development opportunities of the nature-positive business model during their transformation toward a circular economy.
As biodiversity and other issues have been elevated to national strategies, the business model featuring resource conservation and recycling will usher in huge development opportunities and market space.
According to the report Seizing Business Opportunities in China's Transition Towards a Nature-positive Economy jointly released by GoldenBee ThinkTank and the World Economic Forum at the beginning of 2022, taking the full life cycle management of automobiles as an example, by 2030, it is expected to create 12.2 billion dollars of new business value and 3.788 million new jobs in China. At present, China is leading the world in a number of innovative technologies and manufacturing capabilities, including power batteries, solar panels, etc., which provides important impetus for Chinese automakers moving toward a nature-positive economy.
Third, the integration and transformation of automobile supply chains are forming more resiliently sustainable supply chains.
ESG encourages automobile enterprises to extend their responsibility fulfillment in supply chains.
All stakeholders in the global society are increasingly concerned about the environmental and social issues arising from the mining, processing and manufacturing of natural raw materials. For example, Drive Sustainability has identified and released 18 kinds of high-risk raw materials for sustainable development, including lithium which has wide use in new energy vehicles, natural rubber, leather, etc.
Currently, many Chinese automotive enterprises and automotive parts suppliers have begun to respond to requirements of regional laws represented by the EU. They start to incorporate the ESG performance and sustainability management of supply chains into their corporate policies, and have gradually established and integrated ESG-related procurement management processes.
Fourth, intelligent driving requires automobile enterprises to undertake data responsibilities beyond the requirements of personal privacy protection and information security.
Today, the automobile industry is no longer a simple manufacturing industry, but a business ecological network integrating fields such as new energy, ICT, and information technology. Therefore, the data responsibility shouldered by automakers may become an important part of their future CSR fulfillment or corresponding ESG management.
For example, since the new generation of consumers are less tolerant and more sensitive on privacy security, automobile enterprises should never cross the bottom line of privacy protection while applying new technologies to win the trust of stakeholders.
Additionally, automobile enterprises also need to focus on how to use automobile data to better solve common problems, such as challenges related to road safety.

How Chinese Automobile Enterprises
Build ESG Competitiveness
China's automobile industry has a high degree of industrial mutual relation and strongly focused on science and technology, which is one of the key areas for China to realize and guide the strategy for a powerful nation and carbon peaking and carbon neutrality as well as to create a new paradigm of "dual-circulation".
Facing the acceleration of momentous changes unseen in a century, automobile enterprises should adhere to the sustainable development strategy, fulfill their social responsibilities, and improve ESG management to boost China's modern development with their own high-quality development and transformation.
At the 12th China Auto Forum, senior experts from various fields jointly discussed how ESG can help the sustainable development of China's automobile industry through roundtable dialogues. They generally agree that against the new challenges in the era of responsible competitiveness, automobile enterprises should improve their ESG management level as soon as possible and build responsible images meeting expectations of the society.
On this basis, Dai Yibo, an expert of GoldenBee ThinkTank, put forward five specific suggestions for the future development of Chinese automobile enterprises.
First, reshape enterprise value based on sustainable development.
ESG requires enterprises to consider multiple value creation while creating financial returns. At present, international enterprises represented by many leading automobile enterprises have gradually transformed corporate values of shareholders profit maximization to more investment in employees and positive cooperation with suppliers.
Managers of Chinese automobile enterprises should have a deeper understanding that ESG competitive enterprises should be able to balance the relationship between current economic benefits and future social benefits.
Second, start ESG management and practice should from "G".
Above all, corporate management should pay full attention to ESG work, such as the ESG-related responsibility mechanism in their organizational governance structure. Furthermore, ESG should be incorporated into operating decisions with an overall layout from corporate strategies. ESG performance can be linked with performance appraisal to make more stakeholders (including investors) believe in the consistency of corporate words and actions.
Third, take risks and opportunities as the focus of ESG management.
Traditional risk management mainly relies on historical data or past performance, but ESG-related risks and opportunities are difficult to identify by traditional methods.
Automobile enterprises should communicate more with stakeholders, understand their expectations, and quickly capture, understand and handle ESG risks and opportunities. Accordingly, fast business decisions can help auto enterprises have first-mover advantages in the competition and even ESG premiums.
Fourth, go beyond compliance on ESG management.
Enterprises should not only obey laws and regulations but also give more consideration to self-discipline at the moral and voluntary levels. Don't start to deal with ESG issues after they become laws and regulations. It is suggested to identify and solve potential problems before the mandatory requirements of regulations to enhance compliance capabilities and even reduce compliance costs.
Fifth, strengthen systematic ESG practice.
Leveraged by indicator management and guided by timely response to stakeholder (investor) concerns, enterprises should publicize the ESG awareness, formulate ESG strategy, prepare ESG management manuals, establish ESG special management system, carry out ESG management, participate in mainstream ESG ratings, and release ESG reports.
Ms. Dai Yibo pointed out that CSR is one of the important driving forces for China to move from a big automobile nation to an automobile powerful nation. Currently, under the severe global economic environment, Chinese automobile enterprises have the responsibility and obligation to assume responsibilities and promote the sustainable development of China's automobile industry in the new era.
"In the future, we hope that more Chinese automotive enterprises will promote the high-quality transformation of the local automotive industry with more active ESG practices, and make contributions to build China's ESG system," Ms. Dai Yibo said.