What is the Key Word for a New Brand Era?
source:goldencsr &nbsp&nbsp date:2016-07-29 16:04:36
On Jun. 20, General Office of the State Council of China released Guidelines on Supply and Demand Structural Upgrading Led by Branding, and pointed out that enterprises should operate with honesty, honor their commitment, perform their social responsibility and constantly improve their brand image. Alongside that, China encourages intermediary organizations to conduct enterprise credit and social responsibility evaluation, release enterprise credit report, supervise enterprise to stick to the bottom line of integrity, enhance the credit value and establish a sound enterprise image in consumers' mind.
After looking through the portal website of central government, we found out this has been the first time the State Council releases an official document to connect brand development with CSR.
The value and the international popularity of Chinese brands cannot match China's economic size. According to the list of World's 500 Most Influential Brands released by World Brand Lab, the US brands rank the 1st, taking up 228 brands among the 500, while only 31 Chinese brands are on the list. Meanwhile, Chinese foreign trade enterprises only take up 20% of all foreign trade enterprises, and export volume of private brands accounts for 11% of total export volume.
Undoubtedly, China's brand development falls behind the economic development. Moreover, enterprises, in most cases, ignore CSR in the brand development.
CSR plays an indispensable role in building a group of world influential Chinese brands and shaping the overall competitiveness of Chinese enterprises, even China. In the current economic development phase, what is the connection between CSR and brand development? What is the next step for China's brand development? The following excerpts are from China WTO Tribune for your reference.
Create a New Era of Responsible Brand
The CEO of Coca-Cola said "we are selling water while consumers are paying for the advertisement", "if someday a fire burns down Coca-Cola, we could create another Coca-Cola on the next day!", and "99.61% of Coca-Cola consists of carbonic acid, syrup and water. If we do not launch the advertisement campaign, who will pay for it?"
In response to that, the World Brand Lab (brand.icxo.com) brings about three questions: what does it take to transform water to Coca-Cola? What will Coca-Cola leave behind in the fire? What is the rest 0.39% of Coca-Cola's formula? The only one answer to the three questions is ? brand. Undoubtedly, if Coca-Cola is an irresponsible brand, it will leave nothing after the fire.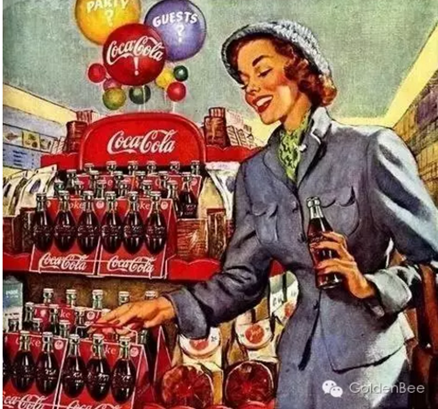 From Brand to Responsible Brand: A Long Journey
The word "brand" comes from an ancient Scandinavian word "brandr", means "burning": the manufacturers burn the seal and stamp it on the products. Italians are the first to put brand stamps on products 1,200 years ago. A great number of brands appeared in the 19th century when household articles, for example, soap, were all produced in local communities during industrialization. When transporting the articles, factories used logos or badges to define the ownership. In this way, the significance of brand has been deepened.
In the 1940s, enterprises began to realize the social, psychological and anthropological significance of the connection between consumer and brand development. Enterprises quickly learned to build their own brand and reveal their unique features, such as young, entertaining or luxury. Consumers paid for "brands" instead of products. This trend lasted till 1980s.
In the 21st century, generally people believe that the most enduring significance and nature of brand are its value, culture and unique features. Brand is a business term. After registration, brand becomes trademark, and enterprises obtain legal protection and own the exclusive right of the brand. As an intangible carrier, brand is the fruit of enterprises' long-term operation.
Back in the 1940s, economic globalization brought uneven global development, global economy became increasingly unstable, multinational corporations exerted greater influence on the global economy, and social and environmental conditions deteriorated gradually. Under such circumstances, CSR campaigns started step by step globally. As a result, the value and significance of enterprises were redefined. Alongside that, some irresponsible events made people rethink the real meaning of brand.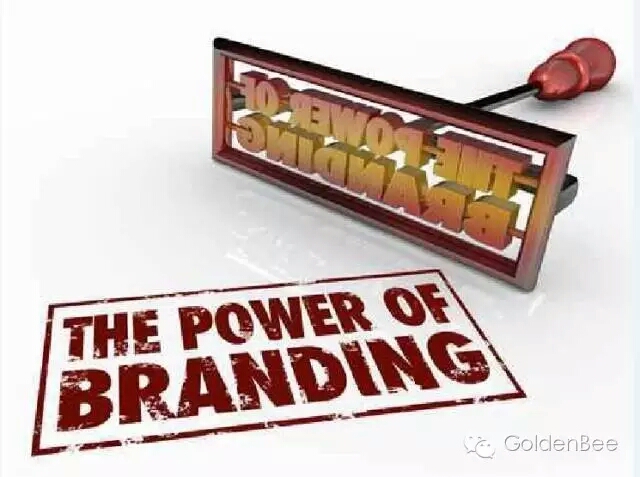 If we rethink the above three questions about Coca-Cola, we will have some new doubts: except for value, culture and unique features, are there any other factors of brand we should consider, such as morality and responsibility? What is the trend? How do we judge a responsible brand? Then a new phrase come to our mind, namely, responsible brand.
The definition of "responsible brand" should be "the integration of social responsibility and brand, or a brand type based on responsible image created among stakeholders".
A New Era for Responsible Brand Leads to a Promising Future
In a global economy, any growing enterprise could strongly feel the driving force of social responsibility to enterprise brand strategic management. Brand strategy, with the focus on CSR fulfillment, is becoming one of the competitive edges (such as capital, technology, cost and talent). Therefore, social responsibility has been enterprises' next chasing target.
In October, 2013 when the Sustainability Forum was held in Dublin, Business in the Community Ireland (BITCI), one of the member partner of CSR Europe, evaluated 7 responsible brands as responsible business practitioners. The awarded enterprises included Intel, Microsoft, Deloitte, etc. The award, audited by National Standards Authority of Ireland, was granted by Irish government with the duration of 2 years.
With 8 years of cooperation, China WTO Tribune and CSR Europe reached consensus on the international CSR trends: responsible brand has been replacing common brand and becoming the new factor enterprises must consider in future brand competition.
In fact, the importance of responsible brand does not only lie in its recognition among civil organizations, but also among government agencies. When China WTO Tribune interviewed Bengt Johansson, the then Swedish Ambassador for Corporate Social Responsibility, at the end of September, 2013, the Ambassador repetitively mentioned that he regards "raise enterprises' sense of responsibility" as his important duty.
Michale Cervell, Senior Vice President of Oriflame, a Swedish cosmetic enterprise, said the brand image of Swedish enterprises is "natural, forward-looking and ethical", and it requires enterprises to make sure every product meets the quality standard and to make long-term efforts in CSR field.
In China, more and more domestic enterprises and multinational enterprises are embedding CSR into corporate management and practices to set up responsible image among stakeholders, such as CLP Power Hong Kong, Intel, Coca-Cola, BASF, etc. These enterprises organize and implement a series of social responsibility projects with the focus on hotspot issues including care for seniors, water shortage, poor educational environment and community development.
Enterprises start from the improvement of the above major social problems based on their own expertise. As a result, they are spoken highly of by the society and set up responsible images.
We can conclude that brand, as the important resource for corporate development, has experienced the product-oriented phase and market demand oriented phase. In the product-oriented phase, we pursue the very best product quality; in the market demand oriented phase, we must develop our brand based on market demand; while in a global economy, enterprise brand is embracing a new era of responsible brand where the expectation and appeal of stakeholders and our offspring are highly valued.
As a brand-new concept, responsible brand redefines people's understanding of brand. A responsible brand era is just around the corner.
Authors: Yin Gefei, Lin Bo,Guan Zhusun