2015 GoldenBee Research on CSR reports of China Auto Industry
source:China WTO Tribune &nbsp&nbsp date:2016-11-03 15:42:26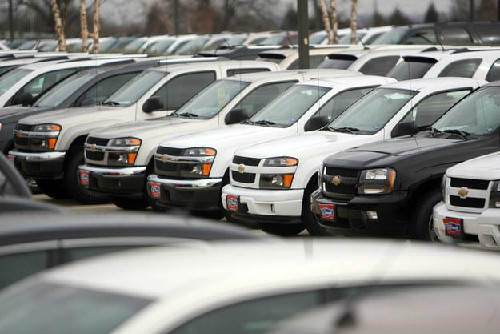 Auto industry serves as one of the pillars in China's industrial and economic development and also is an important field of industrial cluster. As the whole industry expands rapidly, China's auto industry is facing a complex situation where achievements and optimism run parallel to challenges and confusion. It is challenging for China's auto industry to achieve the sustainability and better implement the initiative of "Made in China 2025". Moreover, it poses higher requirements for automakers to perform social responsibility.
As of Oct. 31, 2015, we have collected 28 CSR reports/sustainability reports released by automakers via mail, website downloading and internet inquiry. We evaluate these reports based on GoldenBee CSR Report Evaluation System 2015.
Our Findings
Finding 1: "Smart" Manufacturing Leads to New Thinking on Social Development
Annual CSR report release serves as a tool for automakers to disclose CSR management and practice information, for example, 35.7% of the automakers release CSR reports five years in a row. Furthermore, automakers give full play to their own advantages to deal with urban pollution, traffic congestion, etc. The international leading automakers have taken the lead to create a smart urban transportation system, contributing to smarter cities.
Finding 2: Brand-new Product Service Experience - Perfect Combination of Auto Making and Information Technology
Reports from the auto industry score higher than the average level in terms of various indicators that fall in "customer" category, especially "product service", nearly 12% higher than the average. This indicates that the automakers have been customer-friendly in terms of product and service. In the meantime, in the context of "Internet Plus", automakers could seek for technological innovation based on the integrated innovation combining internet and the auto industry. In this way, the auto industry is able to offer efficient, safe and pleasant transportation experience via "cloud computing, storage and service", information release and Internet of Vehicles.
Finding 3: Adapted to Social Development-Energy Conservation, Environmental Protection and New Energy Vehicle R&D
In July, 2014, the State Council issued Guidance on Accelerating the Popularization and Application of New Energy Vehicles. Automakers respond to China's new energy vehicle strategy, and co-develop cleaner, more efficient new energy vehicles and auxiliary system with their partners to promote new energy vehicles. For example, 63.4% of the automakers fall in the indicator category of "resource conservation and utilization", 30% higher than the average level. This has demonstrated that automakers carry out energy conservation through their advanced environmental management system, honoring the promise to build a beautiful China.
Finding 4: Coordination and Shared Value-Jointly Build a Sustainable Industry Chain
Auto industry is an extensive, intertwined value chain. As a result, it poses challenges on automakers to achieve win-win cooperation with their partners. Automakers formulate strict supplier standards, strengthen training and management and share their management standards and experience with partners through their holistic industry management based on China's national strategies. In this way, automakers help their suppliers and distributors thrive and speed up the development of auto component remaking sector to achieve win-win result throughout the industry chain.
Finding 5: Safety Serves as the Priority―Comprehensively Enhance the Responsibility for Work Safety
To provide customers with quality products and services and ensure customers' driving safety are the core sustainability issues for every automaker. Automakers constantly develop safety technology, enhance products' safety performance and embed the latest information technology into its efficient, safe products. As a result, automakers have developed a series of information technologies, such as automatic driving system and anti-flat tire technology, to improve auto safety performance.
In addition, automakers are responsible for foster driving culture and safe driving concept among drivers and road users, and gradually extend the safety concept into "protect users of all roads". They also expand the public welfare recipient range, enrich its content, and promote civilized, safe travel.
Finding 6: Disclose Product Deficiency and Corrective Measures Proactively
CSR report must disclose enterprises' negative information with a sincere, open and transparent attitude, especially the major negative information. Some automakers are changing their evasive attitude, actively disclose the investigation process and results of negative events, and shed light on their attitude, reflection and actions concerning such events. This indicates their value and efforts to safeguard the corporate image so that they are able to narrow the "trust gap" with their stakeholders. Take Saic Motor as an example. It takes the initiative to disclose the fact that its affiliated complete vehicle enterprises have recalled 572,673 cars in total, and analyzes the reason to make sure stakeholders understand its sincere attitude and measures adopted to cope with the situation.
Our Suggestions
Suggestion 1: Follow China's National Policy and Pursue a Sustainable Path
The "Belt and Road", "integration of informatization and industrialization" and "Made in China 2025" initiatives bring both opportunities and challenges to automakers. They must proactively involve themselves in addressing social problems while following our national strategies. What's more, automakers must take a pulse of the new-round technological and industrial revolution trends with the aim to meet economic and social demand. Driven by innovation, they must carry out higher-level industry cooperation to pursue a smart development path through information technology. In this way, they will achieve the goals put forward by "Made in China 2025"initiative and build a brand-new smart society.
Suggestion 2: Follow Rules and Regulations and Cultivate Qualified Personnel
Automakers must give full play to the role of rules and regulations in technological progress and industry transformation and upgrading, and improve the legal system in this regard. Moreover, automakers must conduct auto knowledge publicity campaign while strengthening its personnel training in a holistic manner. They ought to play their part in higher education, vocational education and continuing education and create a sound personnel training and cultivation environment to lay a solid foundation for industry transformation, upgrading and sustainable development.
Suggestion 3: Enhance Supervision and Disclose Information Proactively to Improve the Report Credibility
Automakers must lay more emphasis on improving supervision, respond to public appeals via strict management and mechanism innovation and ensure the accuracy of information disclosure. None of the 28 reports is reviewed by a professional third-party institution. Compared to 2013, nothing has changed in this regard. Auto industry must consolidate its management basis, receive inspection from external organizations in a more open, proactive manner to enhance the report credibility, and build a responsible corporate image.
Suggestion 4: Raise Awareness to Jointly Build a Harmonious Auto Society
At present, China's auto society hasn't brought up a forward-thinking planning matching its rapid development. Automakers must find out the public welfare events suitable for its own development and advantages and put forward a sound social welfare concept and management mechanism. Therefore, they will be able to transform from "receiving input" in the past to "offering output", namely, compared to charitable donation, they begin to promote auto expertise among public. Through public welfare programs, automakers offer social problem solutions that can be applied in other cases and create a harmonious auto society with partners.
Suggestion 5: Bring New Ideas to Responsible Communication in the "Internet Plus" Era
In the new normal, the new-generation information technology has developed by leaps and bounds, such as mobile internet, cloud computing and big data. Automakers must build more new media platforms, involve multiple stakeholders and build a responsible communication model for the "Internet Plus" era. As a result, automakers are able to respond to stakeholders' expectations in a timely, precise, and holistic manner via a number of modern information tools, such as mobile phone app, official website, microblog, WeChat, H5 and QR code.