How ICT enterprises contribute to achieving SDGs
source:China WTO Tribune &nbsp&nbsp date:2017-05-12 18:02:18
The United Nations Millennium Development Goals provides an important development framework for ending poverty, improving health care and education in developing countries, and many other fields from 2000 to 2015, and have achieved some success.
As the MDGs era comes to a conclusion, the 2030 Agenda for Sustainable Development was officially launched on January 1, 2016. The new Agenda elaborates some challenges in sustainable development, such as eliminating poverty, and covers a wide range of related economic, social and environmental issues in the process for sustainable development, calling on countries to begin efforts to achieve 17 Sustainable Development Goals (SDGs).
As the most inclusive project in the history of the United Nations probably, SDGs reflects the broad suggestions from the society around the world. Only among the members of UN Global Compact, more than 1500 companies participated in the process and provided advices and guidance, including a large number of well-known global ICT companies.
What's the relationship between ICT and SDGs? "SDGs is problem-oriented while ICT is a solution provider. Without ICT, any of SDGs cannot be achieved."
――Mr Brahima Sanou, Director of the Telecommunication Development Bureau (ITU-D)
ICT is the key to achieve SDGs
Specifically, to make full use the potential of ICTs can facilitate the achievement of SDGs. for example, the first goal "No Poverty", as long as the extreme poverty population can access to the basic and digital financial services, to end poverty can be achieved in advance. Therefore, enabling more people to access to the Internet and putting the focus on reducing the imbalance of social and economic development is very important.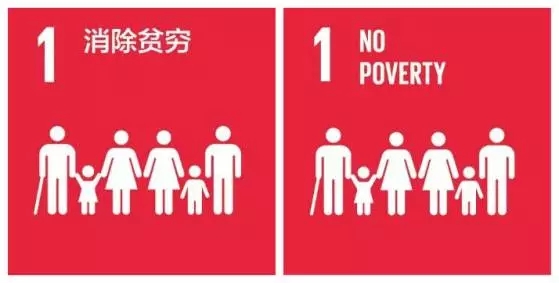 And for the Goal 3 is "Good health and well-being", it is more promising for ICT to take actions on it, and the wide application of mobile data is one of the examples, which also is why many ICT companies set "bring a better life for people" as their vision.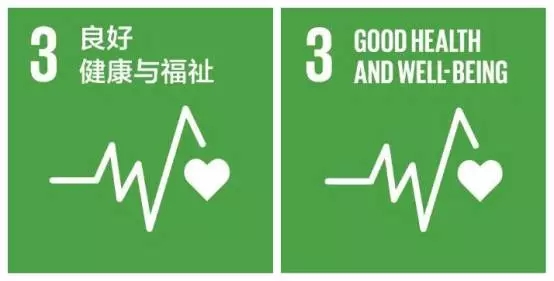 In fact, in all the measures taken for the achievement of SDGs, ICT is a direct or indirect power embedded in it. For example,in agriculture field, "intelligent agriculture" can guide farmers to when to plant, fertilize and harvest based on the specific weather data in specific areas, and eventually can reduce the use of water and fertilizer, reduce the cost of farmers, and improve the productivity. And for disaster prevention and disaster preparedness, the data collection and analysis can improve the early warning system.
Perhaps for this reason, the ICT companies are the fastest group to respond to SDGs. in September 2015, Intel, NetHope, a non-profit organization, and United Nations Foundation jointly developed the SDGs ICT Playbook, in which detailed presents how ICT companies to cope with the key global challenge, identify the technology trends and opportunities, and provide innovative cases for global business leaders.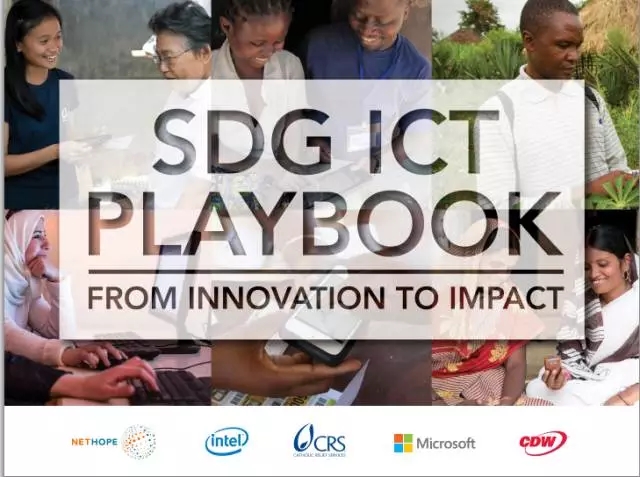 Five steps for companies to contribute to SDGs

According to the SDGs Compass, the guidance for business actions on SDGs, companies can contribute to the SDGs from the following five steps:
1. Understand SDGs: to be familiar with what are the UN Sustainable Development Goals(SDGs).
2. Determine priorities: to seize the most important business opportunity and reduce its risk, companies should estimate the positive or negative, current or potential impacts of their business on SDGs in the whole value chain and determine their priorities on this basis.
3. Set goals: by making benchmarking companies' goals with SDGs, the leaders can show companies' commitments to sustainable development. To set goals is conducive to reaching agreements on priorities within companies and promoting the overall performance.
4. Integrate: to integrate sustainable development into core business and corporate governance and to get all departments involved in the implementation of SDGs are key to achieve the fixed goals. In order to realize common goals and respond to systematic challenges, more and more companies start to cooperate with value chain partners, industrial partners, the government and nongovernmental organizations.
5. Report and communication: SDGs can help companies make use of a common index and priorities to report their sustainable development performance. Companies can integrate SDGs into communication between companies and stakeholders and their reports.
Many leading ICT companies are following the steps to contribute to the SDGs with their responsible practices. For example, the Goal 9 is: build resilient infrastructure, promote inclusive and sustainable industrialization and foster innovation.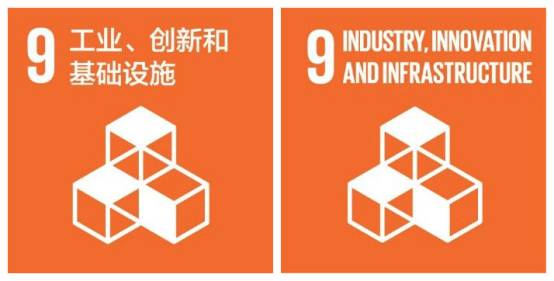 Targeted at this goal, Intel established its CSR priorities in China and will continue to promote technological innovation, cooperative innovation and investment to drive the sustainable development of China's ICT industry. Intel set "to positively solve social problems" as its goal, integrated it into the core business and corporate governance, and united its business, industry responsibility and social responsibility as one, by which to integrate "leading the core technology innovation, promoting industrial innovation, and propelling social innovation" as a whole. Based on social needs, Intel planned technology, products and built the market direction. It also fostered the social innovation though mass innovation and created a vibrant and open innovation ecosystem. Vice versa, social innovation also promoted technological innovation, and thus formed an organic and sustainable cycle so as to contribute to the Goal 9.
In report and communication, Intel 2015 Corporate Responsibility Report made benchmarking between the SDGs and its business goals, and the Intel China 2015-2016 Corporate Responsibility Report also followed this practice with benchmarking of SDGs in each chapter, to report their efforts in SDGs to the public.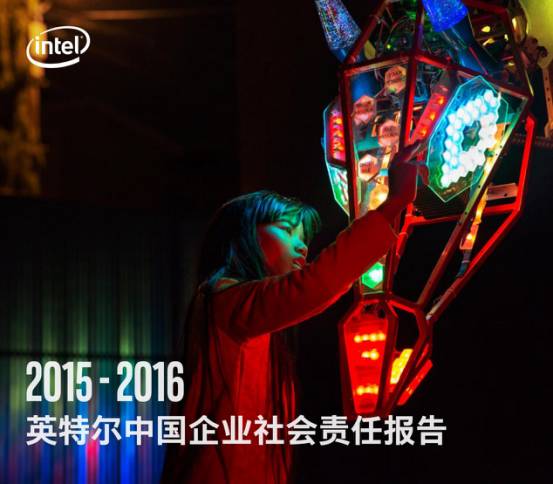 Cover of Intel China 2015-2016 Corporate Responsibility Report
Volunteer power can't be neglected
The voluntary services provided by ICT companies tend to emphasize its professionalism as their employees possess the professional abilities in ICT technology, law and finance etc. they can exert their expertise services to serve the society and promote companies to leverage more advantageous social resources to solve social problems and stimulate employees' creativity and enthusiasm to contribute to the society.
The launch of SDGs attracts many ICT companies to actively think about how to make their employee volunteers contribute to the SDGs. for example, IBM formulated its 2030 SDGs strategy to discuss how to create and promote the volunteer action to contribute to SDGs better in a cross-function, cross-industry cooperation way. IBM also made benchmarking between its key fields in sustainable operation and SDGs, to determine the needed resources, partners, and the time for launching the strategy.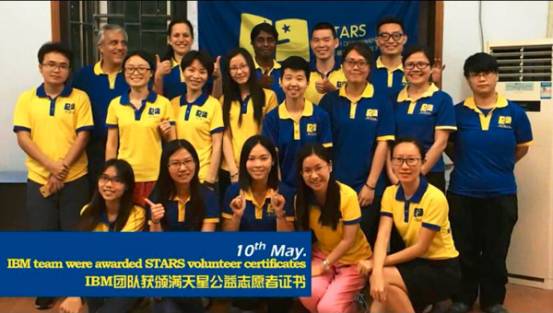 IBM facilities more social organizations upgrading
SDGs bring new development opportunities for ICT companies

SDGs list the challenges of sustainable development in the world. the business mode of enterprises also are experiencing new transformation over the years and a growing number of leading ICT companies realize that they should start from solving social problems first to plan their products and services. The SDGs, provides such a clue exactly.
For ICT companies, therefore, by developing and launching solutions to implement SDGs, they will find new development opportunities, and reduce the overall risk.
For example, they can make use of ICT solutions to substitute traditional manufacturing and processing products so as to reduce emissions and waste; the ICT also can meet the undeveloped market demand for products and services and then improve the lives in poor area; they also can integrate elements of sustainable development to the value chain and create new values.
thus, the ICT companies should first embrace SDGs as the innovative thinking brought by SDGs will give ICT companies unlimited possibilities of development.