How to enhance corporate sustainability?
source:goldencsr &nbsp&nbsp date:2018-09-10 14:38:13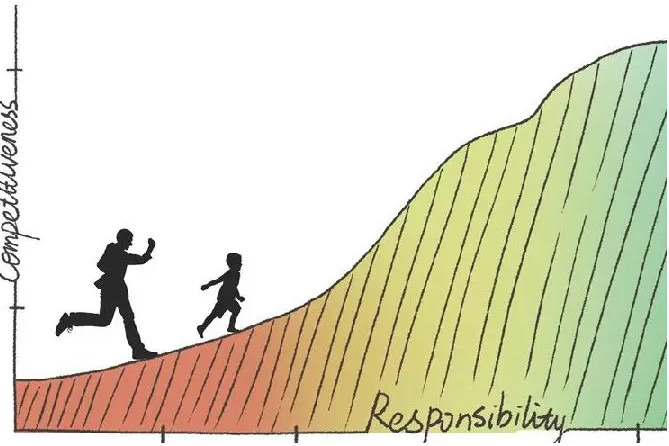 Recently, we discussed with a business leader from a large well-known company about corporate sustainable development.
He asked if there were some symbolic elements to measure a company's sustainability, i.e. phenomena and characteristics regarding the company's sustainable existence.
He hopes to leverage these elements to implement sustainability systematically, and then can realize the results visualization of sustainability, consequently improving its sustainability and brand recognition.
After analyzing a large number of corporate sustainable practices, we believe that the "Four Ones", namely, a philosophy, a system, a batch of practices and a report, can be seen as the basic characteristics of corporate sustainability.
A philosophy
The philosophy is the core and starting point of corporate sustainability, including a company's mission, vision, values and strategic objectives.
For a company's sustainability, we will firstly explore whether its philosophy is integrated with social and environmental development and also capable to express its willingness to make positive contributions to the economy, environment and society. Meanwhile, the philosophy is reflected in the top management's cognition and commitment of corporate sustainable development.
In China, many companies put forward distinctive philosophies of sustainable development based on their own business advantages and objectives, and also incorporate these philosophies into their corporate strategies and management.
Early in 2007, China Minmetals Corporation proposed the sustainable development tenet of "cherishing limited resources to pursue sustainable development". Then, with the tenet as a starting point and goal, it gradually improved its social responsibility management system, coordinated the social responsibility practices, built a three-dimensional social responsibility communication system and delved into social responsibility research; as a result, it achieved remarkable achievements in social responsibility.
Having persisted with its efforts for more than 10 years, China Minmetals Corporation made spectacular achievements in sustainable development. In August 2016, it won the honor of "SDGs Pioneer Enterprise 2016" at the Global Compact China Summit 2016 held by Global Compact Network China.
The public is deeply impressed by not only China Minmetals Corporation, but also China State Construction Engineering Corporation (CSCEC) with the corporate vision of "expanding a happy living environment", Aluminum Corporation of China Limited (CHALCO) with the social responsibility of "changing stones into gold, benefiting mankind", China Southern Power Grid Company, with the core values of "CSG lights up every household in Southern China", and China Resources Group with the social responsibility mission of "leading the business progress and building a better life together".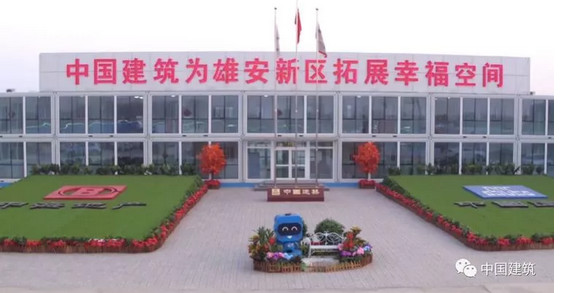 CSCEC expands a happy living environment for Xiong'an New Area.
A system
Philosophy has to be integrated into management to form a plan and system for better corporate sustainability management.
For a company, it needs not only a specific sustainable management system, but also a specific management system targeting the environment, society and other issues. A system integrated into a company's operation and management marks the beginning of its sustainability and lays a foundation for the sustainability.
In 2014, CHALCO built social responsibility management modules based on the basic framework of an international social responsibility standard, ISO 26000 and its actual conditions, and also prepared a negative list of social responsibilities (80 pieces) from the perspective of bottom line thinking, which was effective from July 2014, to achieve seamless connection and full integration of social responsibility and daily management.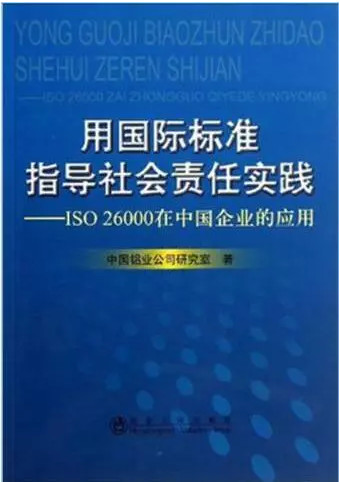 Guiding Social Responsibility Practices with International Standards ? the Application of ISO 26000 in Chinese Enterprises was published in 2013.
The social responsibility management modules and negative list developed and applied by CHALCO are innovative at home and abroad.
It is noteworthy that thanks to this innovative and effective management system, CHALCO won the first prize in China's Non-Ferrous Metal Industrial Enterprise Management Achievements in 2016 with Management Innovation about Integrating Social Responsibility into Corporate Operation.
A batch of practices
Corporate sustainability should not remain a philosophy or system, but should be put into practice combined with corporate operation focuses and business advantages. Moreover, efforts should be made to create sustainable practice demonstrations.
These practices should highlight corporate contributions and guidance on industrial development and sustainable development.
To lead industrial practices requires quick and practical actions. Last year, Apple Inc. announced that 96% of its global operation facilities were powered by renewable energy. On April 10, 2018, this number became 100%, showing its full environmental commitment.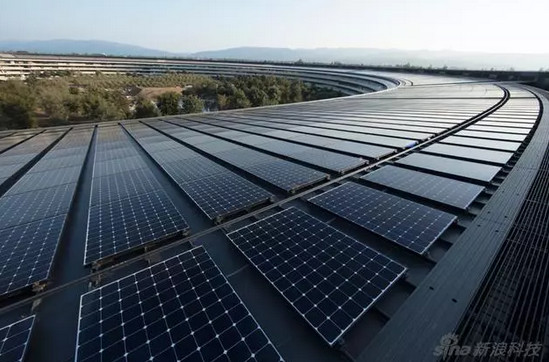 Apple's new headquarters is 100% powered by renewable energy with different sources.
This brings influence and change to Apple's partners and suppliers. Its 9 new manufacturing partners promise to provide power supply for Apple products with 100% renewable energy. Up to now, the number of suppliers making the same commitment has reached 23.
Of course, good practices should be kept. Poverty alleviation is an important responsibility of central state-owned enterprises (SOEs), during which China Resources Group insists on the core of industrial support and focuses on Hope Town construction to explore a targeted poverty alleviation model with its own characteristics.
China Resources Group's Hope Town project has been running for 10 years. For the group, it is not only an innovation to fulfill a central SOE's social responsibilities, but also a practice and exploration to actively participate in rural revitalization by leveraging its resource superiority in diversified corporate operation.
A report
Communication is an essential part of corporate sustainability, playing a significant role in winning recognition and support from stakeholders. Its important carrier is a social responsibility/sustainability report that includes the communication between companies and stakeholders through different forms and the sustainability column on their official websites.
Over the years, a number of companies have continuously innovated in communication, accumulated rich experiences and achieved good results.
SOEs are always the "main force" of information disclosure. In 2006, State Grid Corporation of China (SGCC) issued the first CSR report among central SOEs, kicking off the CSR development in China. So far, the company has released 13 CSR reports.
These 13 reports are not only important exhibits of SGCC's contributions to advancing the CSR development in China but also the accumulation and reflection of companies' contributions to sustainable development in China.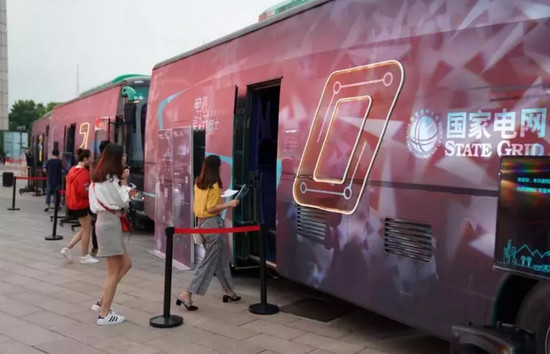 "Dreamy ElectricBus" attracts public attention.
Some companies are actively exploring diversified ways of communication besides the report. For example, from May 10 to 20, 2018, State Grid Jiangsu Electric Power Company launched a Chinese Brand Day activity titled "Electricity Brings A Beautiful Future" ? through the display mode of flash, "Dreamy Electric Bus" plays a leading role in promoting public understanding of the positive contributions of power services in Nanjing.
This was a very special social responsibility communication activity. Making innovation boldly and leading trends of science, technology and fashion, State Grid Jiangsu Electric Power Company, in a comfortable and satisfying way, enables the stakeholders to interact with the public to express caring to all sectors of society with practical actions, which achieved unexpected results.
In short, the"Four Ones" essentially means that, to realize sustainable development, a company should have a philosophy that expresses its willingness to develop with the society, a system that manages sustainability issues, a batch of practices that contribute to sustainable development and a report that is capable to comprehensively and systematically communicate with stakeholders.
If a company tells you it has good intentions, shows you a complete management system, states a batch of stories about sustainable practices and presents you a sustainability report, it can be said that this company has a relatively high level of sustainable development.
Authors: Yu Zhihong & Wang Qiurong
Source: China WTO Tribune
Translated by GoldenBee