Soft power building of Chinese enterprises overseas
source:goldencsr &nbsp&nbsp date:2019-04-17 09:42:02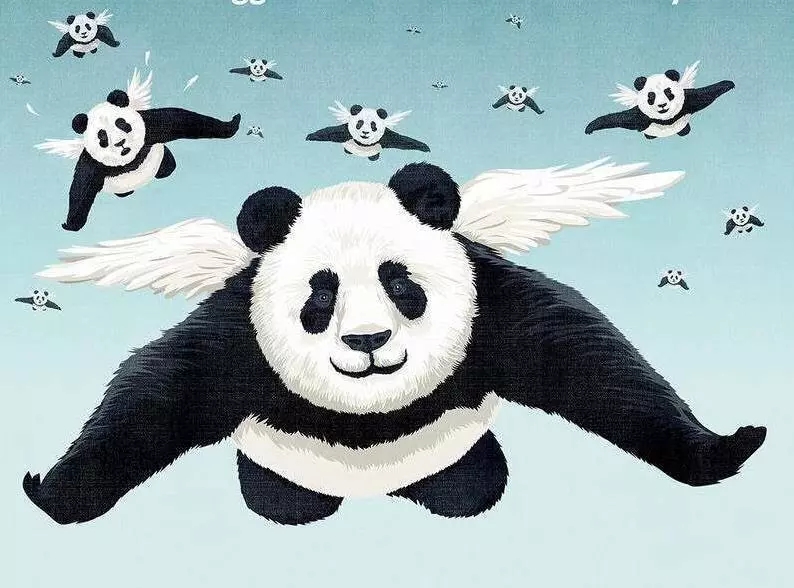 There are two pieces of interesting news recently.

One is the latest cover of The Economics, "Can pandas fly?" presents the concern about the struggle to reform China's economy. The author holds the view that failing state firms should go bust, savers must be permitted to invest abroad and then Chinese enterprises represented by the panda can "fly".
So how high can the panda fly now? On March 29, BrandZ released Top 50 Chinese Global Brand Builders. On the research concluded from 400,000 global consumers, Huawei ranks No. 1, followed by Lenovo and Alibaba. The report also points out that, Chinese "brand power" has increased 15% in 2019 compared to the previous year, indicating the vitality and competence of Chinese enterprises are growing stronger.
The two completely irrelevant issues seem to offer idea for Chinese enterprises via different ways, i.e.allocating more high-quality capitals and investments abroad, meanwhile enhancing soft power building, like value identification and the brand promotion, etc.
To build hard power is easy, but how about soft power? This article is sharing the answer with all readers.

---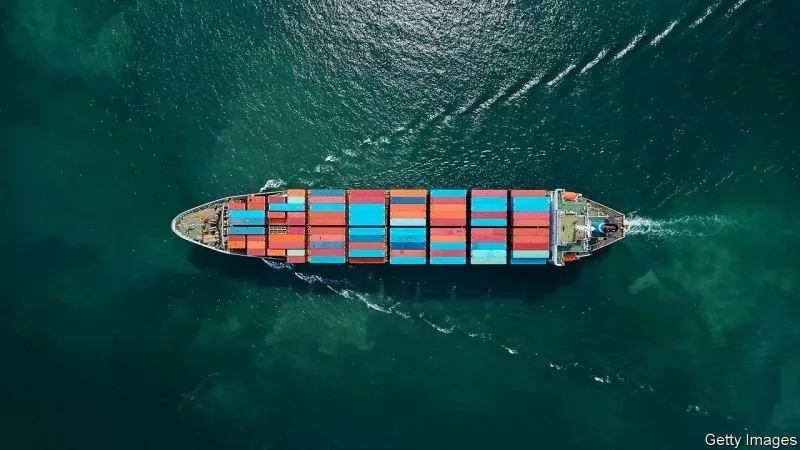 The definition of "world-class enterprises with global competitiveness," specifies the direction goal to reform state-owned enterprises (SOEs) and promote their development in the new era. The State-owned Assets Supervision and Administration Commission of the State Council (SASAC) deploys central SOEs to establish world-class model enterprises and has selected ten central SOEs for pilot implementation, aiming at driving the high-quality development of Chinese enterprises towards world-class development.
How should we find the wide gap? With the premise of "world-class enterprises have to develop worldwide", building world-class enterprises cannot succeed without soft power building overseas.
So what is a world-class enterprise? Weng Jieming, Deputy Director of the SASAC stressed on press conference during China's National People's Congress (NPC) and the Chinese People's Political Consultative Conference (CPPCC), "the standard of a world class enterprise is a comprehensive standard, which is different with the Fortune Global 500 companies as measured by total revenue." He also pointed out that central SOEs still have a long way towards world class enterprises according to the principle of being stronger, better, and bigger.
The gap with world-class enterprises lies in soft power overseas.
The hard power of enterprises refers to material elements that exist for realizing goals, including assets, capital, personnel, operational scale, technological achievements, etc. Operational scale, i.e. operating revenue, is a vital indicator to evaluate the hard power of enterprises. The Fortune Global 500 companies are ranked by total revenue.

Amongst Fortune Global 500 list 2018, there were 120 Chinese enterprises, including 48 central SOEs. This, to some extent, shows that Chinese enterprises, including the central SOEs, have reached the same level with world-class enterprises regarding hard power. However, the standard of world-class enterprises cannot simply be represented by income and operating revenue.
What is the gap with the standard of world-class enterprises? A big weakness is soft power, i.e. the intangible corporate elements, which are mainly reflected in corporate capability of gaining stakeholders' acknowledgement and support to realize their goals and expectations, specifically, corporate value recognition, maturity of social responsibility management, the ability of social reputation management, brand impact based on sustainable development, etc.
The weak soft power of Chinese enterprises results in their poor soft power overseas in globalization operations. According to the Chinese Enterprises Global Image Survey Report, in the corporate image evaluation of the five major economies (USA, China, Japan, Germany and France)(2014), Chinese enterprises have a relatively lower overall image in the eyes of foreign citizens; in ASEAN regions, Chinese enterprises have better overall image compared with Russian and Indian enterprises, but are still behind American and Japanese enterprises (2017). Therefore, improving corporate soft power building overseas becomes a key indicator for Chinese enterprises to become world class enterprises in the context of a new round of economic globalization.
The historical reasons of overseas soft power disparity and its present challenge
There are both reasons of historical development and real internal factors contributing to the weak overseas soft power of Chinese enterprises.

In the history of business globalization, Chinese enterprises, including central SOEs, were the latest to join the wave of globalization, that is to say, Chinese enterprises have relatively the shortest history of globalization operation.
According to expert analysis, in the view of global enterprise "going global", Chinese enterprises were in the fifth batch, the first four batches are European and American enterprises, former Soviet Union enterprises, Japanese enterprises and enterprises of the Four Asian Tigers (the economies of Hong Kong, Singapore, South Korea and Taiwan). The soft power of enterprises, especially soft power building overseas, is a function related to time. Compared with hard power, it takes more time to build soft power.
On the basis of the objective element of historical development stage, and the history, culture and operating mechanism of Chinese enterprises' own development, Chinese enterprises faces three major challenges on building soft power abroad.
The first major challenge is "unfamiliarity". It mainly reflects that Chinese enterprises are unfamiliar with local religious beliefs and customs, and local humanistic environment.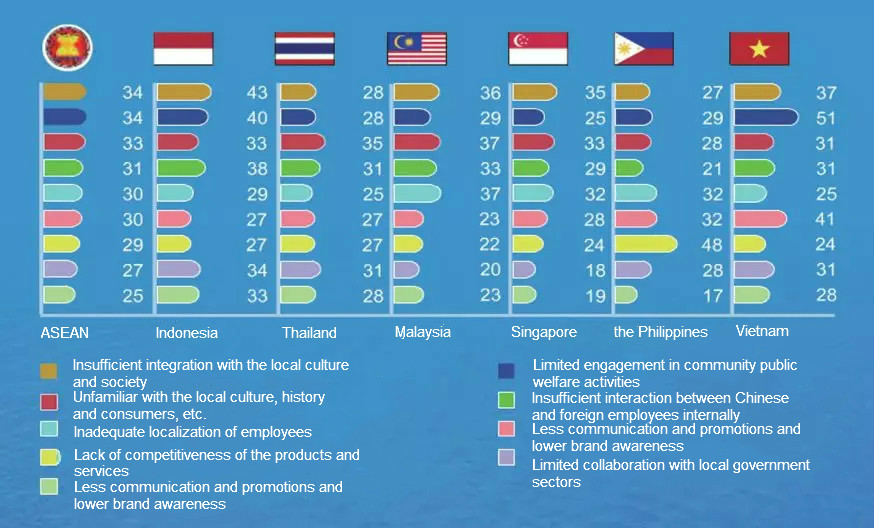 The Chinese Enterprises Global Image Survey Report in 2017, taking ASEAN nations as the research objects, shows that actively integrating into local society and culture is the direction where Chinese enterprises needs to improve.
The second major challenge is "inadaptation". It mainly reflects that Chinese enterprises are not used to the working style of local employees, or local employees are not adapted to the management of Chinese enterprises.
The third major challenge is "incomprehension". It is difficult for Chinese enterprises to understand and communicate well with the local people in terms of values, sometimes even causing conflicts.
"Five Forces Development" improves soft power overseas
Regarding the ten central SOEs to build themselves as world-class enterprises, the SASAC proposes the requirements of being "three frontrunners", "three pacesetters" and "three models".

The "three frontrunners" refers to Chinese enterprises becoming the enterprises that lead in innovation driving, that is, dominating international resources allocation, leading the development of global industrial technologies, and having the voice and influence in the global industry development;
"Three pacesetters" means Chinese enterprises should be 1) the efficiency pacesetter by leading total factor productivity, labor productivity, etc., 2) the benefit pacesetter by keeping better performance indicators such as return on equity, capital preservation and appreciation, etc. and 3) the quality pacesetter by providing high-quality products and services, so as to ensure high quality development.
The "three models" refers to Chinese enterprises can rank top in terms of practicing new development philosophy, fulfilling social responsibility, and building global famous brand image.
From the angle of the hard power and soft power of enterprises, the "three frontrunners", "three pacesetters" focus more on building hard power, whereas the "three models" pays more attention on building enterprises' soft power. Building soft power in global operations, especially at abroad, is an important action of following the "three models". We can start with a stress on "Five Forces Building."
First, cross-cultural capability, i.e. the capability of cross-cultural integration and management. Central SOEs overseas face the challenges of cultural and religious differences, varying safety cultures and awareness, the gap of technological standards and working ethics, and the discrepancy of business negotiation style, etc. Building cross-cultural capabilities requires integration into a unified enterprise culture in the meanwhile of managing the differences. The core is, under the guidance of the latest philosophy of development, to form a sustainable corporate culture and value centering on the 2030 Agenda on Sustainable Development.
Second, team cohesion overseas. The main issue is the localization and integration of Chinese and foreign employees. Settlement of this issue will be beneficial to both meeting the demand of local market and gaining recognition, as well as enterprises' well integration into local culture, building a highly cohesive international team.
Third, capability of fulfilling social responsibility. Enterprises should regard social responsibility as the management paradigm that fully represents the combination of corporate value and social value. While using the strengths of capital, technologies, management, etc. to solve the environmental, social or employee-related problems, enterprises can also improve their competitiveness in the local and future market, i.e. increasing the awareness and capability of "responsible competitiveness".
Fourth, capability of risk and crisis management. It includes the identification, control and reaction of risks and crises, and the capability of post-crisis restoring and compensation of corporate brand image.
Last but not least, the capability of brand building. The history of brand development has gone through stages of product brand, customer brand and asset brand, and is gradually entering the new stage of sustainable brand development. Building sustainable brand needs enterprises to integrate the philosophy of sustainable development into management and practice overseas, and continuously build the sustainable image among stakeholders. Sustainable brand can help enterprises gain long-term trust of stakeholders, promote corporate influence and reputation, and improve corporate capability of sustainable development.
(Author: Yin Gefei | Source: China Sustainability Tribune)