GoldenBee Consulting and Capitals Coalition launch the TEEBAgriFood Implementation Project in China
source:goldencsr &nbsp&nbsp date:2020-09-21 13:56:23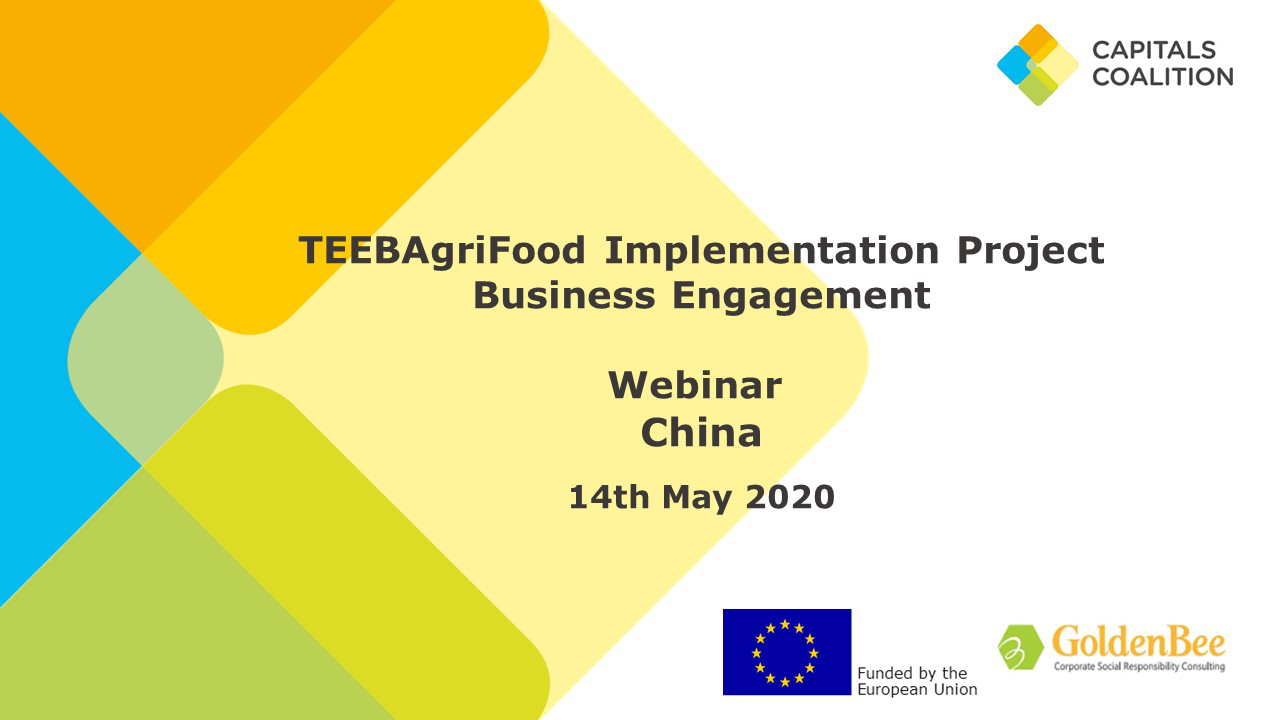 To contribute to the sustainable development of the agriculture and food sector, EU initiated and funded the TEEBAagriFood Implementation Project, with the goal of protecting biodiversity and promoting a more sustainable agriculture and food sector in seven EU partner countries: Brazil, China, India, Indonesia, Malaysia, Mexico and Thailand.
To better facilitate integrated decision-making within the agri-food sector, the Project applies a multi-capital approach (natural capital, human capital, social capital and produced capital). By understanding the fundamental connections between natural, social and human capital, the sector can mainstream the integration of non-financial capital into business strategies and grow the range of opportunities an agri-food system transformation presents.
This project is led by United Nations Environment Programme. The Capitals Coalition is responsible for business engagement. GoldenBee Consulting serves as this project's China partner.

On May 14, 2020, GoldenBee Consulting and Capitals Coalition co-organized a webinar to launch the TEEBagriFood Implementation Project in China. During the webinar, experts from Capital Alliance detailed the multi-capital approach and the development of the project in China. Experts from GoldenBee Consulting introduced the efforts in engaging businesses with biodiversity protection as well as Chinese enterprises' outstanding practices. Over 70 people joined this webinar.