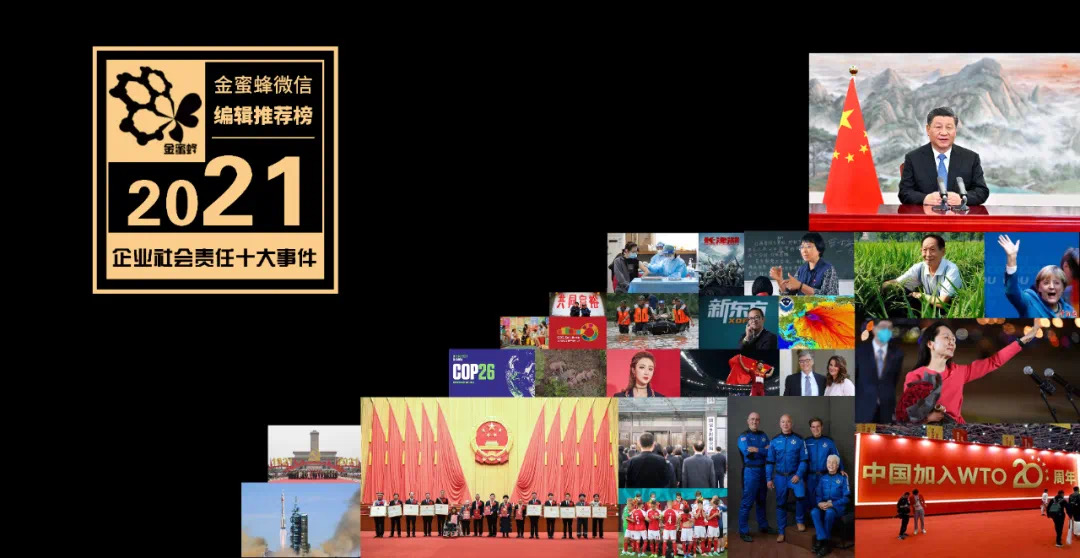 The past 2021 was marked by changes and opportunities with many meaningful bright spots. The year saw the complete victory in the fight against poverty, the new voyage of rural vitalization, the full accomplishment of the 13th Five-Year Plan, the new route of the 14th Five-Year Plan, and the outstanding results of CPC's centenary with people's confidence. The year also witnessed biodiversity conservation, carbon peak and carbon neutrality with China's responsibility and contribution.
The cause of CSR strives forward. With more responsible and sustainable actions, GoldenBee continues the topic of sustainable development and shares the top 10 policies influencing CSR in China in 2021 (sorted by chronological order).
01 GoldenKey awarded UN SDG Good Practices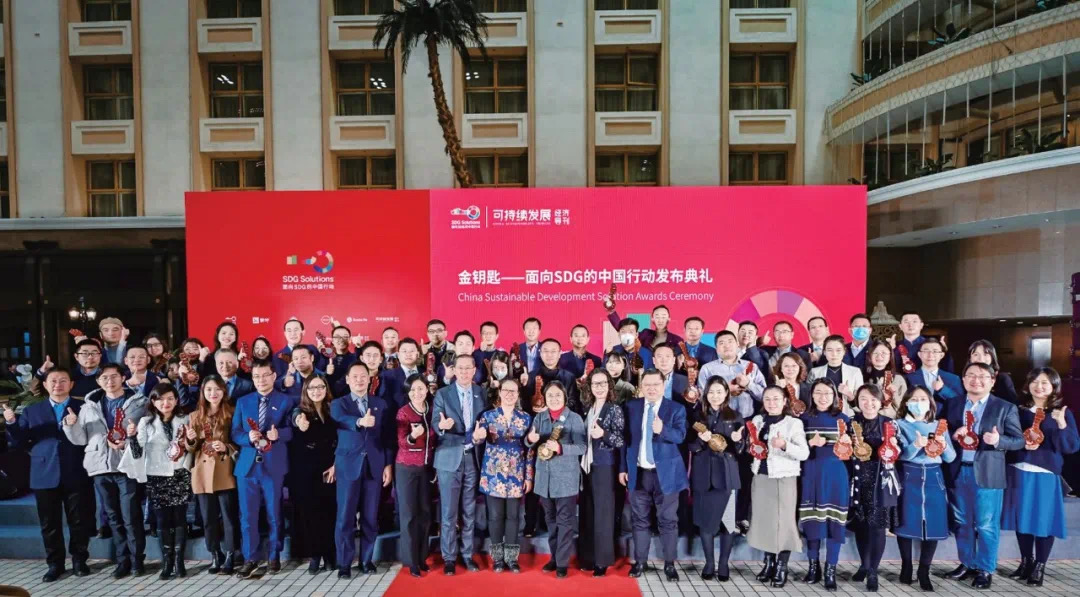 On January 7, 2021, the award ceremony of the first "GoldenKey—SDG Solutions Campaign", hosted by China Sustainability Tribune, was successfully held. 122 actions from 92 companies were presented in the competition. 57 actions won the the award of GoldenKey·Honorable, 37 actions were selected for GoldenKey·Excellence award, and 9 actions won the GoldenKey·Champion. On June 22, the GoldenKey campaign was selected as the UN SDG Good Practices, recognized by the United Nations.
Reason for listing:
The GoldenKey campaign builds a systematic and professional platform for sharing and displaying outstanding, innovative and reproducible SDG actions from different fields and industries in China. It is a vivid explanation of President Xi's assertion that "sustainable development is a golden key to solving global problems". The campaign supports sustainable development in Chinese companies through innovative actions and delivers excellent examples of Chinese companies' SDG solutions to international platforms, contributing to enhancing China's international influence.
02 China unveils antitrust guidelines on platform economy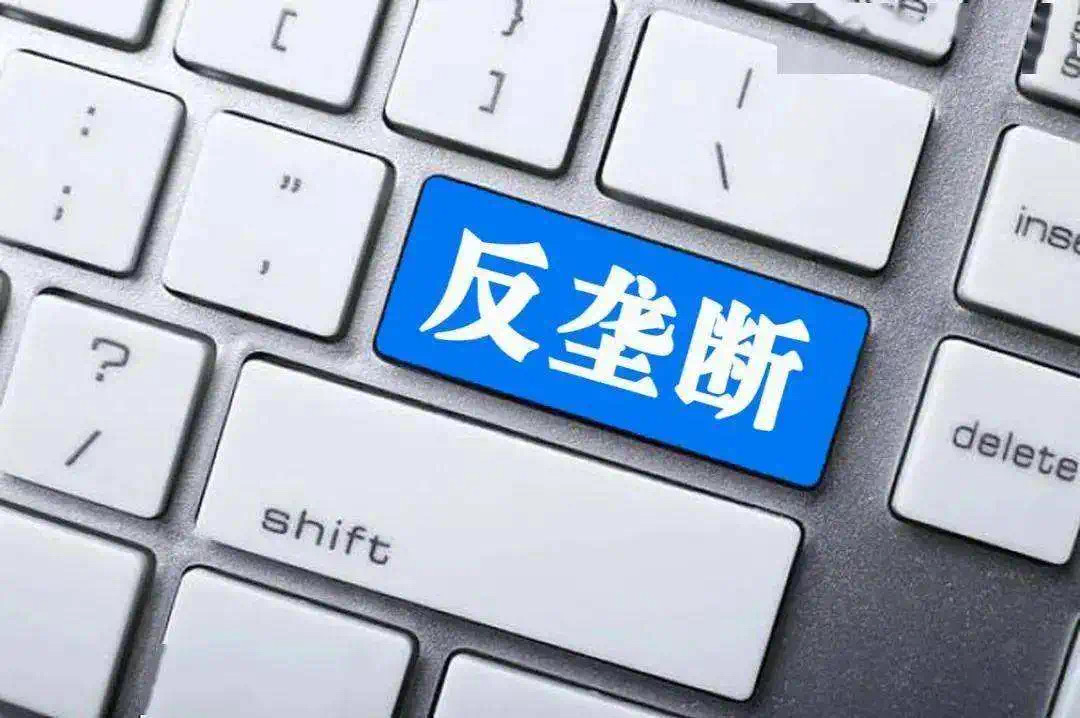 On February 7, 2021, the State Council unveiled antitrust guidelines on the country's platform economy to ensure fair market competition and promote the innovative and healthy development of the sector. Based on the Chinese Antimonopoly Law, it specifies behaviors that constitute abusing market dominance, such as unfair pricing, sales below cost, refusal-to-deal, restricted trading, tie-in sales, attaching unreasonable trading conditions and differential treatment. The Guidelines aims to solve typical problems related to platform operators while strengthening the legal compliance of all kinds of market entities in the sector.
Reason for listing:
When a new economic paradigm emerges, those early technology adopters will often use model innovation to quickly occupy the market and achieve commercial success. This will form a monopoly, wear down entrepreneurs' enthusiasm and undermine the market fairness. The Guidelines was issued at the time when Chinese Internet platform companies were in chaos. It gives precise interpretations and responses to the most serious problems of platform monopoly, also fully empowers consumers and SMEs to defend their interests and rights.
The Guidelines is a warning and deterrent to Internet platform companies. The companies should strengthen their compliance management to achieve truly sustainable development.
03 CCA starts "China Cotton" Project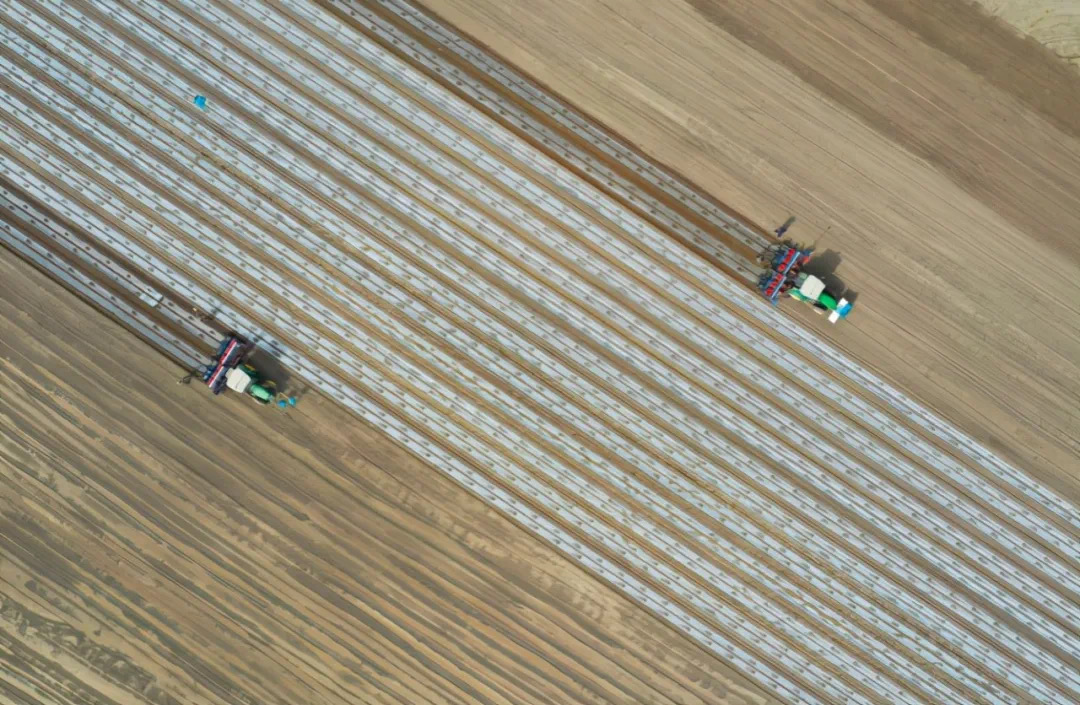 On April 30, 2021, China Cotton Association (CCA) issued "China Cotton" Production Management Standard, and signed the "China Cotton" sustainable development project (CCSD) production cooperation agreement with six large-scale backbone enterprises in the industry. CCSD will promote sustainable cotton production methods, and encourage enterprises and consumers across the textile industry chain to use and purchase more "China Cotton" products.
Reason for listing:
China is the world's largest cotton consumer and textile exporter, and the second largest cotton producer. Establishing China's independent cotton sustainable production standards and certification system is a must-have to achieve high-quality development of "China Cotton". The launch of CCSD means that Chinese standards will further promote the use and consumption of sustainable cotton in the entire industrial chain. CCSD also needs stakeholders to work together to build a negotiation mechanism, to stabilize the quantity, improve the quality, and jointly build a responsible "China Cotton" brand.
04 CSRC proposes new environmental and social disclosures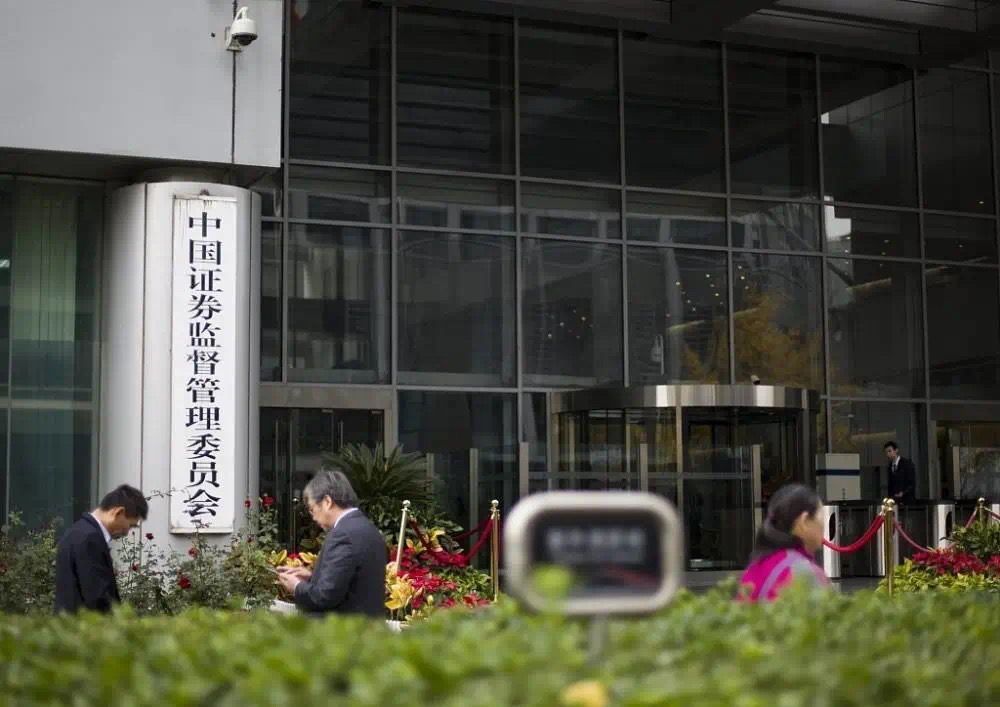 On May 7, 2021, the China Securities Regulatory Commission (CSRC) published consultation papers on amendments to the Standards Concerning the Contents and Formats of Information Disclosure by Companies Offering Securities to the Public No.2 and No.3—Contents and Formats of Annual Reports. The consultation papers propose, among other things, amendments relating to new environmental and social disclosure requirements for listed companies, including:
First, in order to highlight the importance of environmental protection and social responsibility of listed companies as public companies, the amendments consolidate all provisions relating to environmental protection and social responsibility into a new "Environmental and Social Responsibility" section.
Second, listed companies are required to disclose administrative penalties relating to environmental issues received during the reporting period.
Third, listed companies are encouraged to voluntarily disclose the measures they have taken to reduce carbon emissions and their effect, as well as their work on poverty alleviation and rural vitalization.
Reason for listing:
One of the important symbols and key drivers of the significant progress of CSR in China in recent years is the steady improvement of the awareness and practices of responsibility in the capital market. The new section of environmental and social responsibility in the Standards not only reflects the new requirements, new norms and constraints of information disclosure in the capital market, but also further highlights CSRC's leading and normative role in the development of social responsibility. The amendment requires to disclose negative information and encourages disclosure of carbon emissions and rural vitalization, which is conducive to promoting and guiding listed companies to better improve and fulfill their social responsibilities pragmatically.
05 Global Sustainable Consumption Initiative issued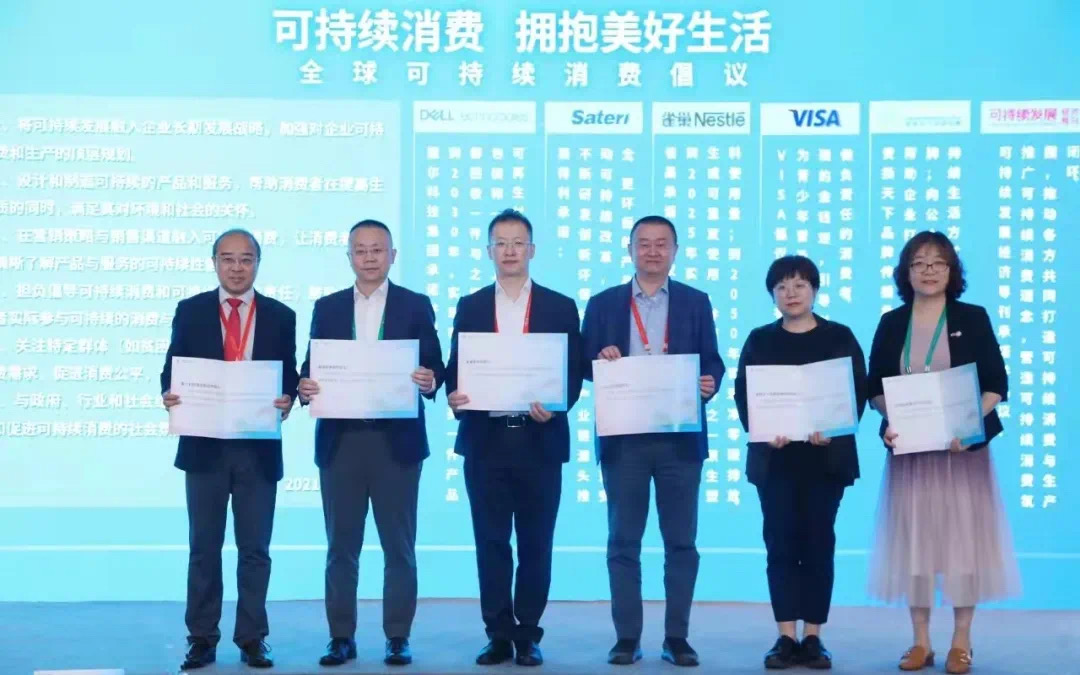 On the first China International Consumer Products Expo on May 9, 2021, China Sustainability Tribune, together with representatives of outstanding enterprises practicing sustainable consumption, jointly issued the "Global Sustainable Consumption Initiative". The Initiative calls on global enterprises to integrate sustainable development into their long-term development strategies, design and manufacture sustainable products and services, integrate sustainable consumption into marketing strategies and sales channels, take the responsibility of advocating sustainable consumption and sustainable life, promote fair consumption, build an inclusive and equal society, work with stakeholders to create and promote social climate and policy mechanisms for sustainable consumption.
Reason for listing:
During the pandemic, consumption is undergoing profound changes. With increased environmental awareness, consumers begin to pursue healthy and green products. Leading companies pursuing sustainable development also start new business models to seize the change of consumer demand and behavior to win public praise and grasp opportunities. The Initiative not only points the way forward and gathers transformative power for recovering global production and consumption, but also provides a sustainable foundation for China's consumption upgrading.
06 Alliance of Chinese Companies in Africa for CSR founded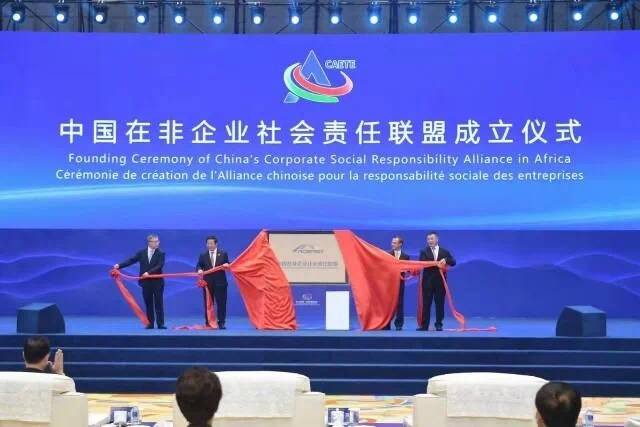 On September 26, 2021, the Alliance of Chinese Companies in Africa for Corporate Social Responsibility was founded. The alliance was voluntarily initiated and established by a total of 118 domestic industry organizations, cooperative enterprises investing in Africa, financial institutions, and Chinese business associations in 49 African countries. The secretariat was set up in the China Chamber of Commerce of Metals, Minerals and Chemicals Importers and Exporters. The alliance aims to build a platform of communication, action promotion, ability enhancement and communication and publicity for Chinese enterprises to fulfill their CSR in Africa. Up to now, more than 1,700 Chinese enterprises in Africa have joined the alliance, covering Africa's infrastructure, mining, forestry, textile, electronics, communications, agriculture, overseas parks and other industries.
Reason for listing:
Since China put forward the "eight major initiatives" on Africa three years ago, China-Africa friendship and cooperation have deepened. At present, China-Africa cooperation has entered a new era and CSR building needs to be upgraded to a new level. The alliance is an important platform to comprehensively improve the cooperation and jointly realize sustainable development. This will help Chinese companies further involve in Africa's development, promote the coordinated economic, social and environmental development of Africa and improve people's livelihood, help Africa achieve independent and sustainable development, and make new contributions to building a closer China-Africa community with a shared future.
07 China unveils an action plan for carbon peak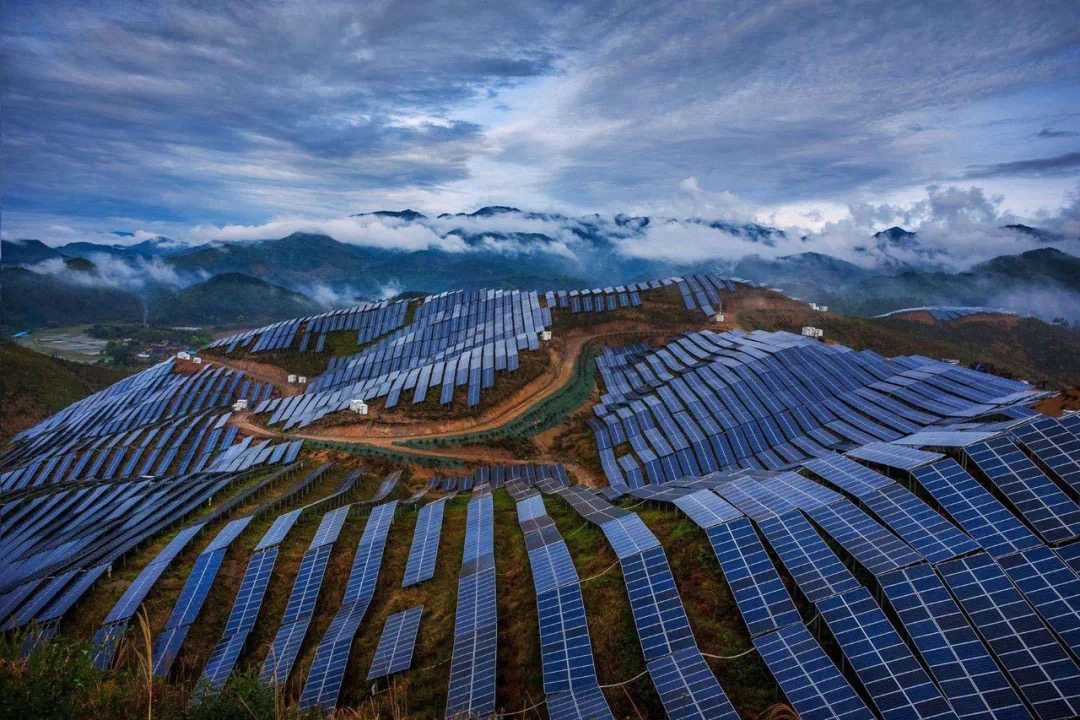 On October 24, 2021, Working Guidance For Carbon Dioxide Peaking And Carbon Neutrality In Full And Faithful Implementation Of The New Development Philosophy was issued. The guidance puts forward 31 key tasks in 10 aspects, and makes clear the roadmap and construction drawings for carbon peaking and carbon neutrality. Action Plan for Carbon Dioxide Peaking Before 2030 was issued on October 26, 2021. According to the plan, the goal to peak carbon dioxide emissions permeates the whole process and every aspect of economic and social development. Particular focus will be placed on implementation of ten major peaking carbon dioxide emissions actions.
Reason for listing:
Carbon neutrality will bring challenges, but also trillions of investments and industrial opportunities. The two documents provide a systematic and overall plan for China's carbon reduction in the next 40 years. At the same time, they also provide a new track and space for enterprises to innovate and start businesses under the 30·60 Goal. It is necessary to seize the opportunity along with the trend. Carbon neutrality will not only bring enterprises a green story, but also a stroy of new economic growth.
08 China issues measures for evaluating CSR fulfillment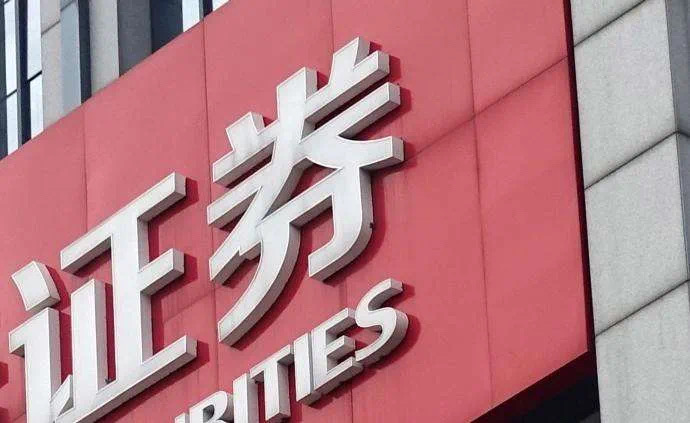 On December 23, 2021, Securities Association of China issued Special Evaluation Measures for Security Companies' Fulfillment of Social Responsibilities and the Special Evaluation Indicators for Security Companies' Fulfillment of Social Responsibilities, which will evaluate the security companies' contribution to rural vitalization, practices of new development concept, participation in social welfare, as well as commendations and awards. The evaluation results will be adopted by the regulatory authorities in the classification and supervision of securities companies.
Reason for listing:
Following national strategies such as rural vitalization and common prosperity in high-quality development, securities industry should assume the social responsibilities. Based on the evaluation indicators, security companies will be encouraged to play the functions of capital intermediary including financing, investment and research, grasp the essential requirements of public welfare and inclusiveness, in order to form an incentive and constraint mechanism which reflects CSR as the core, evaluates CSR investment and contribution as the standard, and increases industries' CSR investment as the direction.
09 China revises Company Law to strengthen CSR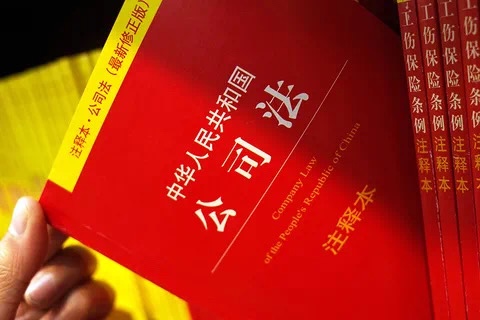 On December 24, 2021, the Company Law of the People's Republic of China (Revised Draft), which was deliberated by the 32nd Session of the Standing Committee of the 13th National People's Congress, was officially released to the public for comments. The revised draft strengthens CSR and adds the provisions: Companies engaged in business activities should fully consider the interests of stakeholders such as employees and consumers, as well as social public interests such as ecological environmental protection, on the basis of abiding by the obligations stipulated by laws and regulations, and assume social responsibility; the state encourages companies to participate in social welfare activities and publish CSR reports.
Reason for listing:
After three years, the Company Law ushered in the sixth revision. Based on the background of China's new development pattern and the reality of corporate governance, this revision was launched together with "strengthening CSR construction" and "promoting the healthy development of the capital market", "deepening SOEs' reform" and "optimizing the business environment", which not only strengthens the statutory obligations, legal compliance and legal requirements for enterprises to fulfill their social responsibilities, but also provides a strong legal guarantee for optimizing China's corporate governance and market environment. At the same time, CSR is also placed in the logic of the major development goals, which is conducive to further highlighting the value-leading role of CSR in contributing and achieving those goals.
10 SGCC companies meet CSR Management System standard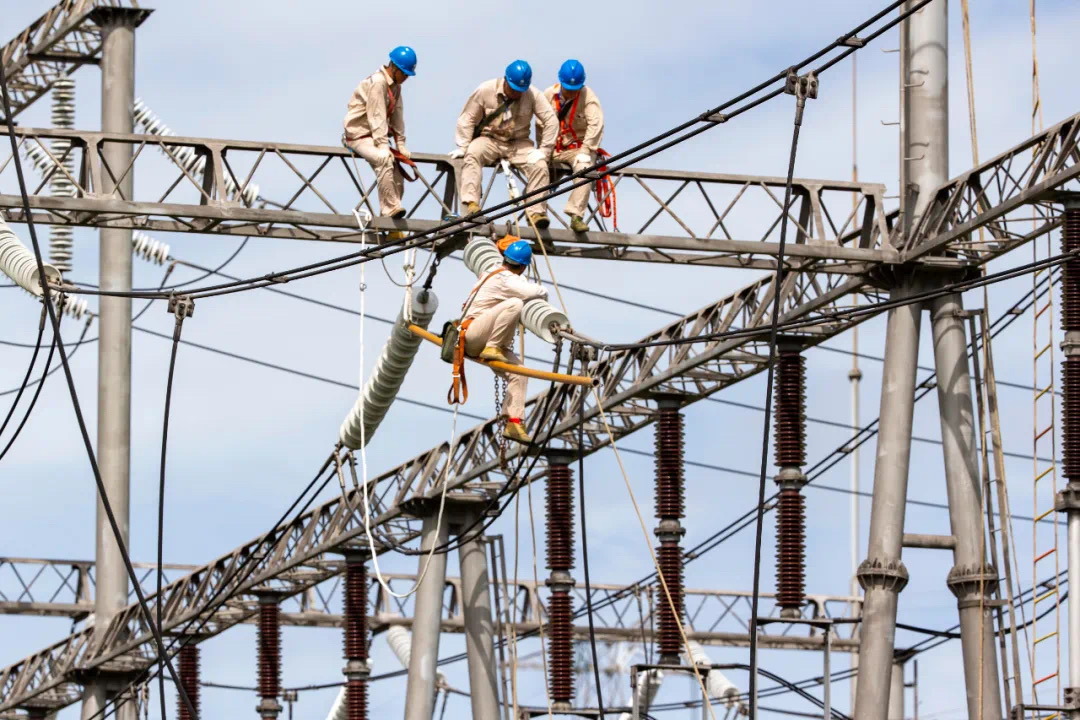 In December 2021, State Grid Wuxi Jiangyin Company and Taizhou Taixing Company successively met the standard of CSR Management System Requirements and Guidelines (GB/T 39604-2020), becoming the first enterprises in China to obtain the certification. GB/T 39604-2020 is China's first national standard for CSR management, which was officially released and implemented in December 2020.
Reason for listing:
The adoption of CSR management system standard helps organizations comprehensively, systematically and effectively manage the social impact of their decisions and activities, especially for organizations taking social responsibility as the starting point to lead, standardize, coordinate and integrate other relevant management systems within the organization from the perspective of top-level governance. SGCC has taken the lead in getting the certification because of its solid CSR foundation, which will also explore a practical and feasible in-depth technological development path for China's CSR practices.
_________
As an annual record of the CSR policies and practices, China Sustainability Tribune has been selecting and publishing the annual list of top ten CSR events for 16 years since 2006.
In order to ensure a more comprehensive, accurate, open and transparent selection, we seek opinions from external experts from governments, companies, universities and research institutions in the field of CSR to ensure the professionalism, authority and transparency.
Experts participating in the selection of the "2021 Top 10 International CSR Events" and putting forward opinions and suggestions include:
• Guo Xiuming, former Associate Counsel, Department of Policies, Laws and Regulations, Ministry of Industry and Information Technology
• Chen Yuanqiao, Researcher of China National Institute of Standardization (CNIS)
• Zhai Qi, Executive Secretary-General, China Business Council for Sustainable Development (CBCSD)
• Cheng Duosheng, former Director of Innovation Working Department of Chinese Enterprises Federation
• Han Bin, Executive Director of UN Global Compact Network China
• Liang Xiaohui, Chief Researcher of Social Responsibility Office, China National Textile and Apparel Council
• Zhang Shaoping, Vice Chairman and Executive Director, China Committee of Corporate Citizenship, China Association of Social Workers
• Qian Xiaojun, Vice Dean of Schwarzman College, Tsinghua University; Director of Green Economy and Sustainable Development Research Center, Tsinghua University
• Cui Shengxiang, Professor, China University of Labor Relations
• Xue Dayuan, Professor of Minzu University of China
• Li Li, Associate Research Fellow of Institute of International Economy, University of International Business and Economics (UIBE)
• Guo Yi, Professor of School of Economics, Beijing Technology and Business University (BTBU), and Director of Business Environment Research Center, BTBU
• Zhou Weizhong, Professor of Business School, and Director at China Enterprise Research Center, Central University of Finance and Economics
• Yu Zhihong, President and Editor-in-Chief of China Sustainability Tribune
• Yin Gefei, Chief Expert of GoldenBee Thinktank; Deputy Secretary General of ISO 26000 Stakeholder Global Network (SGN)
• Guan Zhusun, Executive Dean of Huazhong University of Science and Technology-GoldenBee CSR Research Institute
Thanks to experts who participated in the selection of "2021 Top 10 CSR News in China".