The 8th International Conference on CSR Reporting in China will Held in Beijing
source:goldencsr &nbsp&nbsp date:2015-11-27 15:52:21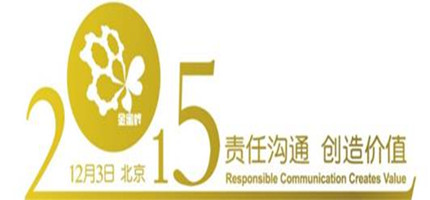 The 8th International Conference on CSR Reporting in China
December 3, 2015
Shangri-la Hotel, Beijing, China
As the earliest and a widely influenced platform for high-end and professional communication, the International Conference on CSR Reporting in China has been successfully held 7 times so far. Adhering to the characteristics of being professional and international, the forum has drawn extensive attention and won wide recognition in China's CSR field.
Organized by China WTO Tribune, and technically supported by GoldenBee CSR Consulting., The Eighth International Conference on CSR Reporting in China will be held on December 3, 2015 in Beijing with China Business Council for Sustainable Development, Swedish Embassy in China and GIZ as the co-organizers. The conference will conduct in-depth discussion and analysis on a series of topics, including the latest trends of global CSR reporting, responsible information disclosure in the context of SOE reform, reporting promoting management progress, the innovative dissemination of CSR reports in the "Internet Plus" era and so forth.
We sincerely invite you to the conference to promote the development of China's CSR reporting with representatives from domestic and international enterprises, professional research institutes, industry associations, governments and NGOs.
Organizer
-China WTO Tribune
Co-organizers
-China Business Council for Sustainable Development
-Deutsche Gesellschaft für Internationale Zusammenarbeit(GIZ)
-Swedish Embassy in China
Venue
Beijing Shangri-La Hotel, China
Date
December 3, 2015
Draft Agenda