The 8th International Conference on CSR Reporting in China Held in Beijing
source:goldencsr &nbsp&nbsp date:2015-12-22 14:30:37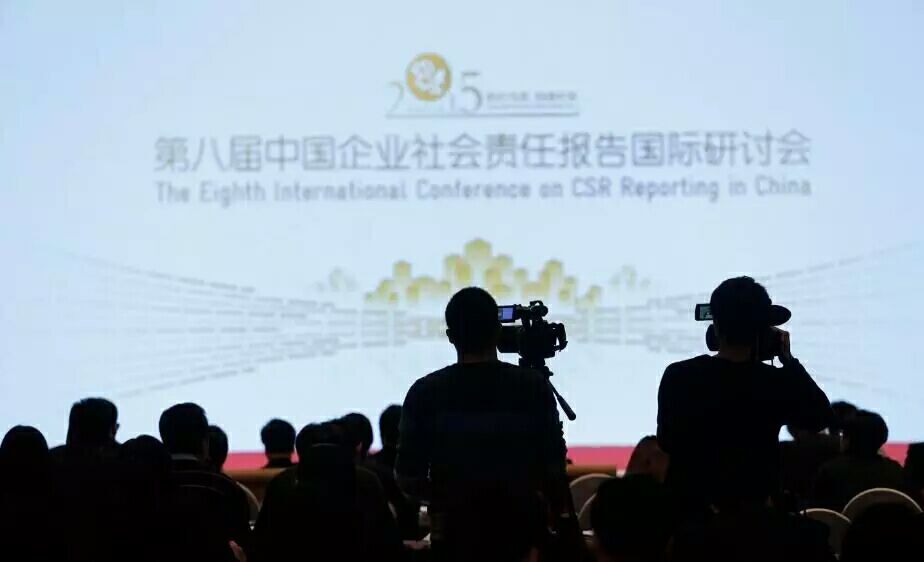 The 8th International Conference on CSR Reporting in China was held in Beijing on December 3, 2015.
With the professional support from GoldenBee CSR Consulting, the conference was organized by GoldenBee CSR Consulting and China Business Council for Sustainable Development, and co-organized by Embassy of Sweden in China and GIZ. Over 300 participants from domestic and international government agencies, enterprises, industry associations and research institutes shared and exchanged the latest trends, rules and regulations on CSR reporting. Representatives from SASAC and Ministry of Industry and Information Technology attended the conference and delivered speeches.
On the conference, GoldenBee CSR Consulting and the conference organizer GoldenBee CSR Consulting together issued Goldenbee Index on CSR Reporting in China 2015.
Gefei Yin, Chief Expert of GoldenBee CSR Consulting introduced that the GoldenBee Index consists of total 46 indicators, including 3major series of integrated index, stakeholder index, and category index, and 7 sub-series. Based on the motoring and assessment of materiality, completeness and other four dimensions of CSR reports in Chinese mainland, it summarized the overall state of China CSR reporting. The index reveals nine findings on CSR Reporting in China and thus proposed eight suggestions for enterprises to make improvement.
The international conference also attached great attention to the hot topics such as CSR management, "the Belt and Road initiative", "Internet Plus" era and SOE responsible information disclosure, and conducted in-depth discussions on parallel panels..Zhusun GUAN, Deputy General Manager of GoldenBee CSR Consulting gave keynote speech on "the information disclosure on biodiversity".
The International Conference on CSR Reporting in China also released "2015 GoldenBee CSR Report Honor Roll" and 62 excellent social responsibility reports outstood. The enterprises were awarded in seven categories such as "Leading Enterprises", "Growing Enterprises", "Special Award for Foreign Invested and HK,Macao and Taiwan Invested Enterprises", and "Evergreen Enterprises" and so on.
See the English abstract of Goldenbee Index on CSR Reporting in China 2015,please click here.