GoldenBee CSR Consulting awarded the Best Cooperation Organization in Xi'an
source:goldencsr &nbsp&nbsp date:2018-04-18 17:05:09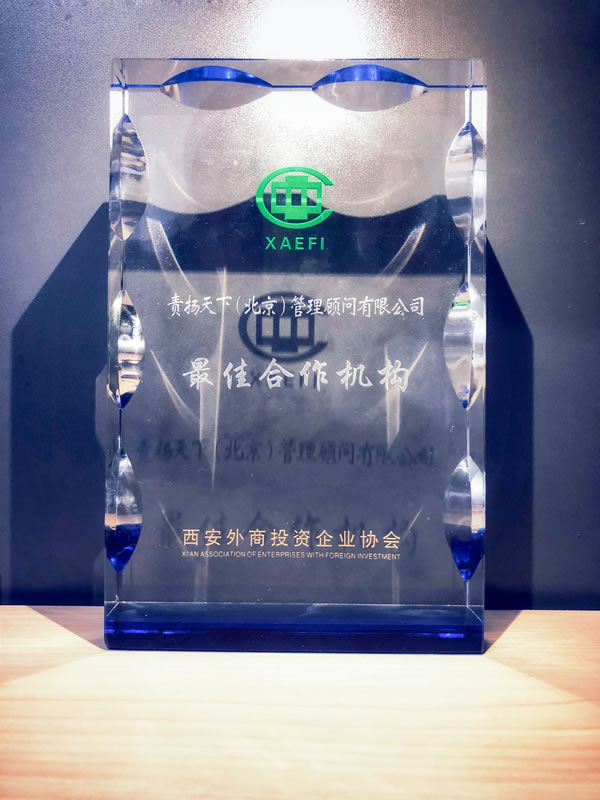 On March 16, 2018, the 7th Congress of Members & the Award Ceremony in Honor of the 40th Anniversary of Reform and Opening-up was held by Xi'an Association of Enterprises with Foreign Investment (XAEFI) at the Xi'an Hall of Shangri-La Hotel in Xi'an, Shaanxi province, in north-central China. GoldenBee CSR Consulting was invited to attend the meeting and awarded the Best Cooperation Organization for long-term in-depth cooperation with XAEFI in the field of social responsibility.
In the ceremony, some group and individual of excellent foreign invested enterprises received the rewards. Ten outstanding entrepreneurs and more than twenty foreign invested enterprises that have made unique contribution to the economic development of Xi'an since the reform and opening-up also were cited and won the awards.
XAEFI is committed to promoting CSR among the enterprises. Since 2015, XAEFI has started recommending enterprises to participate in the award selection of "Best CSR Practices of Enterprises with Foreign Investment in China", which is organized by China Association of Enterprises with Foreign Investment and China WTO Tribune, and effectively promoted the awareness of social responsibility of enterprises, making social responsibility fulfillment a consensus for more and more enterprises.