DS China's Carbon Neutrality Working Group established
source:goldencsr &nbsp&nbsp date:2023-10-09 17:33:04
Strengthening global cooperation and promoting industrial transformation and upgrading are key factors for the automotive industry to address climate change and achieve sustainable development. As the automotive industry moves towards a "zero-carbon" development path, an increasing number of automakers are focusing on building sustainable and green supply chains.
In this context, Drive Sustainability China has established a Carbon Neutrality Working Group to enhance domestic and international communication among OEMs and suppliers within the project on cutting-edge topics such as policies, methods, and tools on carbon peak and carbon neutrality. The Working Group carries out activities such as training and exchanges to enhance awareness and performance in carbon management of the enterprises, ultimately driving the sustainable development of the China's automotive industry.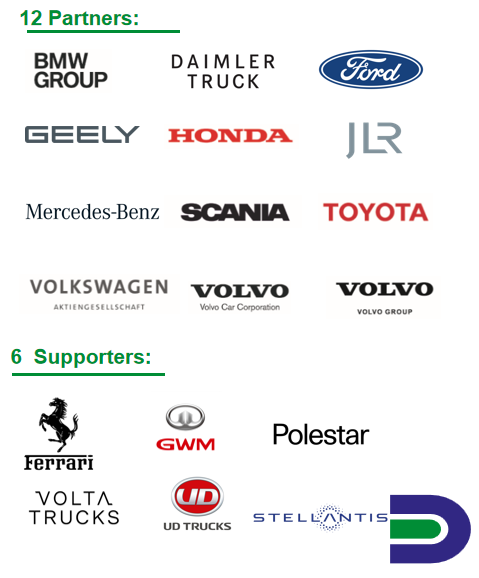 Drive Sustainability Global

Drive Sustainability is a global partnership bringing together 12 partners and 6 supporters of automotive companies, which is committed to improve both their own performance and that of their supply chain by integrating sustainability in the overall procurement process
Carbon neutrality is one of the four long-term strategic goals of the Drive Sustainability. OEMs believe that standardized carbon management and emission reduction methods can help drive the decarbonization of the automotive supply chain, and they look forward to working together with suppliers to contribute to the industry's sustainable development. In September 2023, Drive Sustainability China established the Carbon Neutrality Working Group, which will conduct a series of activities themed on carbon management in 2023, including OEM-supplier exchange events and specialized training for suppliers, both online and offline.

On September 6, 2023, GoldenBee Consulting organized the inaugural activity of the Working Group. During this event, OEM representatives visited the smart factory of Schneider (Beijing) Medium & Low Voltage Co., Ltd. They gained insights into Schneider Electric's energy management equipment, intelligent management systems, advanced technologies, and best practices in the field of digital transformation in automation.
Ms. Xia Xueying, Director of Corporate Affairs and Sustainable Development of Schneider Electric in China, provided OEM representatives with an overview of Schneider Electric's overall sustainable development journey, strategies, and key initiatives. Mr. Yu Gang, Manager of the Industry Competence Center for Industrial Automation Services of Schneider Electric, shared Schneider Electric's integrated software and hardware solutions tailored for the automotive industry.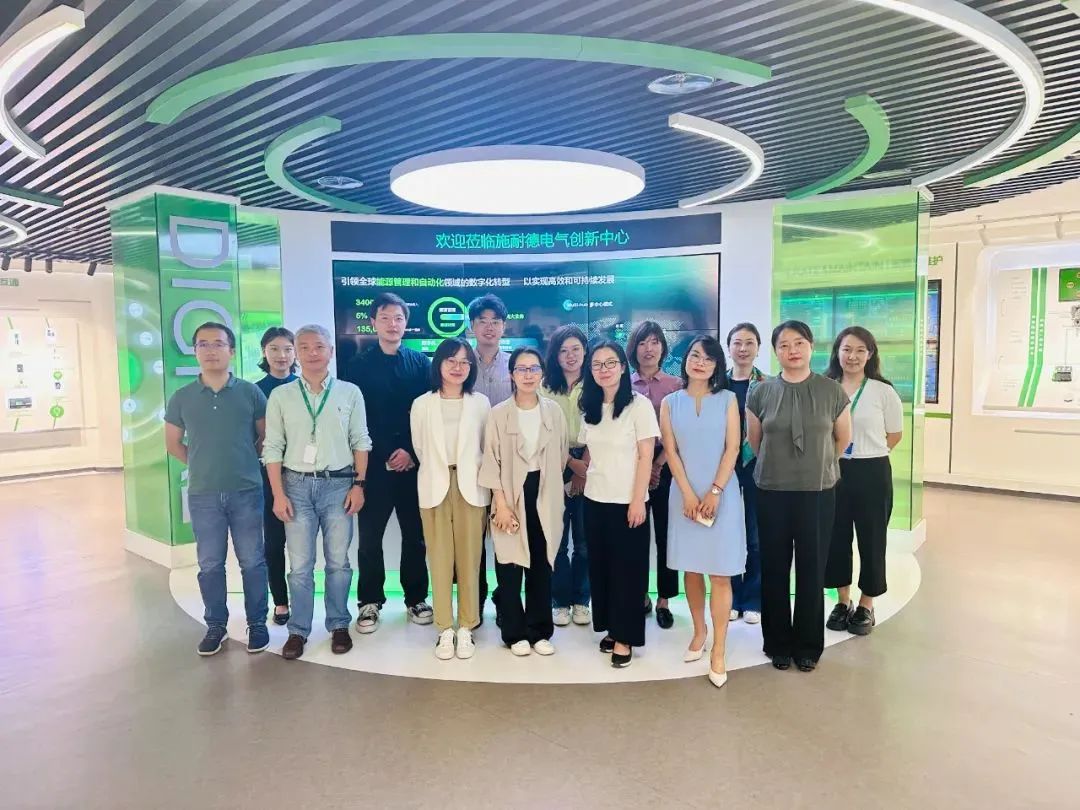 Schneider (Beijing) Medium & Low Voltage Co., Ltd. is one of the model factories in Schneider Electric's global "Smart Factory" project and is also a nationally certified "Green Factory" by the Ministry of Industry and Information Technology (MIIT). In particular, its Low Voltage Factory was awarded the 5-Star Certificate of Zero Carbon Factory (Type I) by the Ti Testing and Certification in 2022, becoming the first "Zero Carbon Factory" certified by the authoritative organization in Beijing. It is also the first "Zero Carbon Factory" in China to receive third-party certification for Schneider Electric.
On the same day, the Working Group held its kickoff meeting. Participants included OEM representatives from Drive Sustainability China, CSR Europe (the facilitator of Drive Sustainability Global), and GoldenBee Consulting.

During the meeting, Mr. Joshua Gelhaar, a scientist at the Fraunhofer Institute for Software and Systems Engineering ISST in Germany and the head of the Catena-X Taskforce China, delivered a keynote speech. He introduced Catena-X's carbon data platform system and discussed the global development and applicability of Catena-X solution in China with OEM representatives. In addition, the participants exchanged views in carbon neutrality, such as the use of supply chain carbon emissions accounting tools globally and in China, as well as issues related to data security.
As the facilitator of Drive Sustainability China, GoldenBee Consulting will continue to build cooperation platforms, organize exchanges, and conduct training activities for OEMs, suppliers, relevant departments, and stakeholders to promote the sustainable development of the automotive industry.