Conference on China Food Brands and Sustainable Development held
source:goldencsr &nbsp&nbsp date:2023-10-10 09:52:05
On the afternoon of September 5, at the 2023 China International Fair for Trade in Services, the "2023 International Conference on China Food Brands and Sustainable Development" was successfully held at the China National Convention Center.
The conference was co-sponsored by Accounting Society For Foreign Economic Relations & Trade of China (ASFETC), China Association for Consumer Products Quality and Safety Promotion, China Council for Brand Development, China National Food Industry Association, and organized by China National Research Institute of Food & Fermentation Industries and GoldenBee Consulting.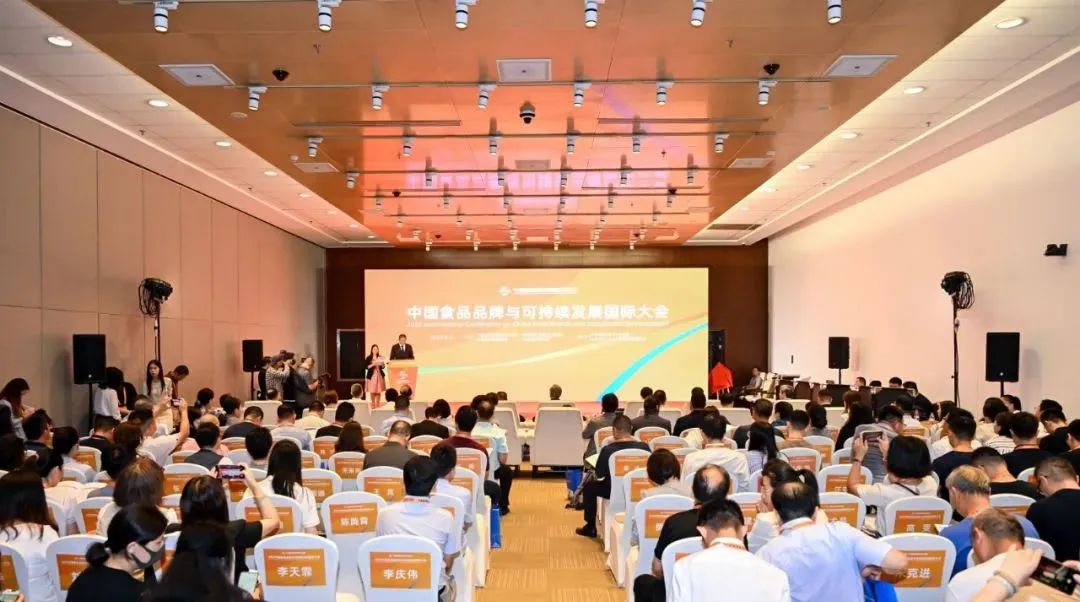 Two Reports Released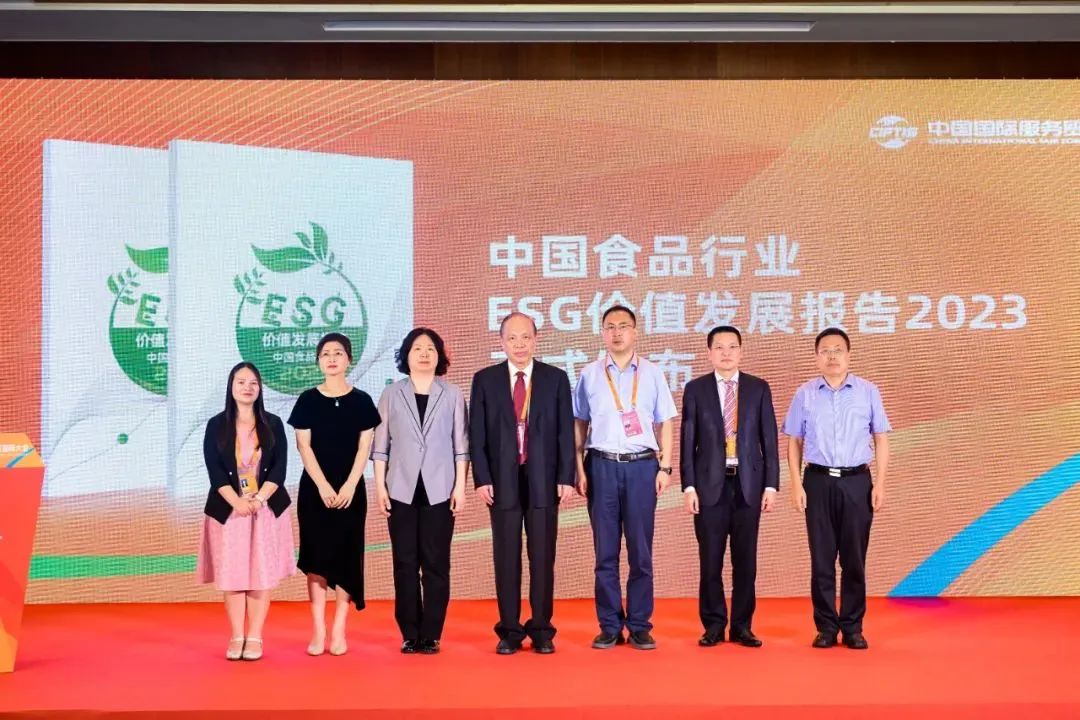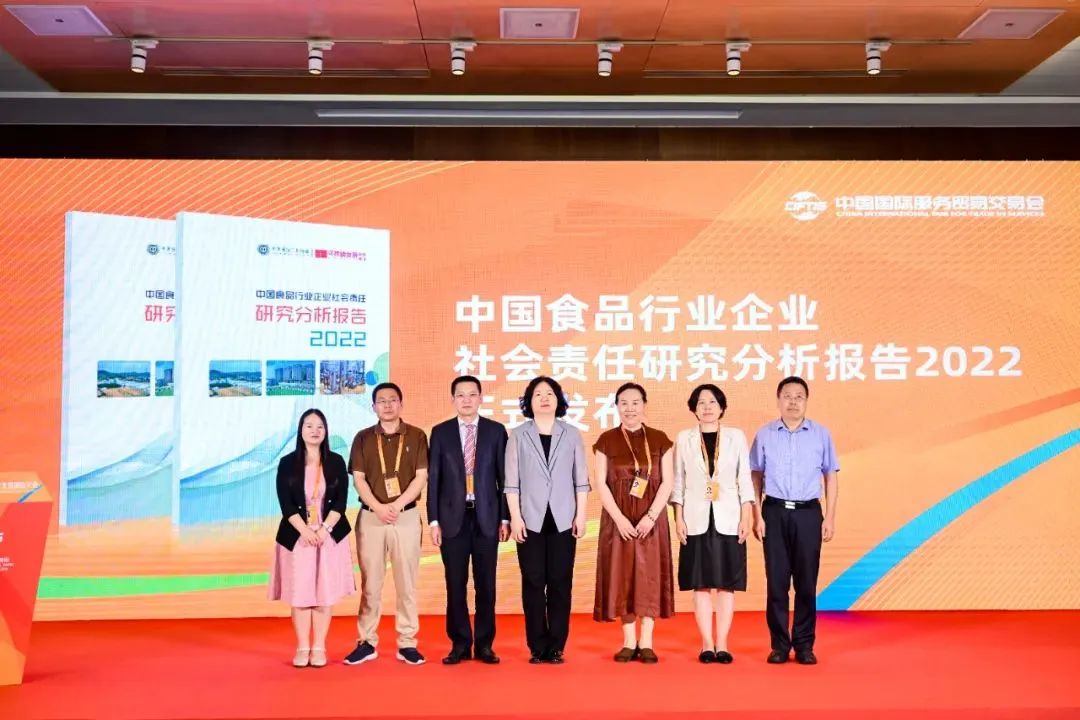 The conference released two research results, namely the 2023 Development Report on ESG Value of China's Food Industry and the CSR Research and Analysis Report in China's Food Industry (2022). The two reports provide comprehensive ESG and social responsibility research and insights for various stakeholders in the food industry, and provide reference for food industry enterprises to improve their sustainability capacity building.
Roundtable discussion
Moderated by Yin Gefei, the Founder and Chief Expert of GoldenBee Consulting, the roundtable discussion invited Du Qiang, Secretary-General of Hebei Brand Building Working Committee, Zhang Zongguang, Deputy Director of the Standing Committee of the People's Congress of Pingdu, Shandong Province, Larry Lee, Senior Consultant of JD.com, Lai Jieshan, Director of Corporate Affairs of Lee Kum Kee, and Giorge, Brand Promotion Ambassador of Chateau Mukhrani of Marussia Beverages, to participate in the seminar, and the guests enthusiastically discussed the thinking and practical experience of enterprises in the food industry in sustainable development and high value-added brand building.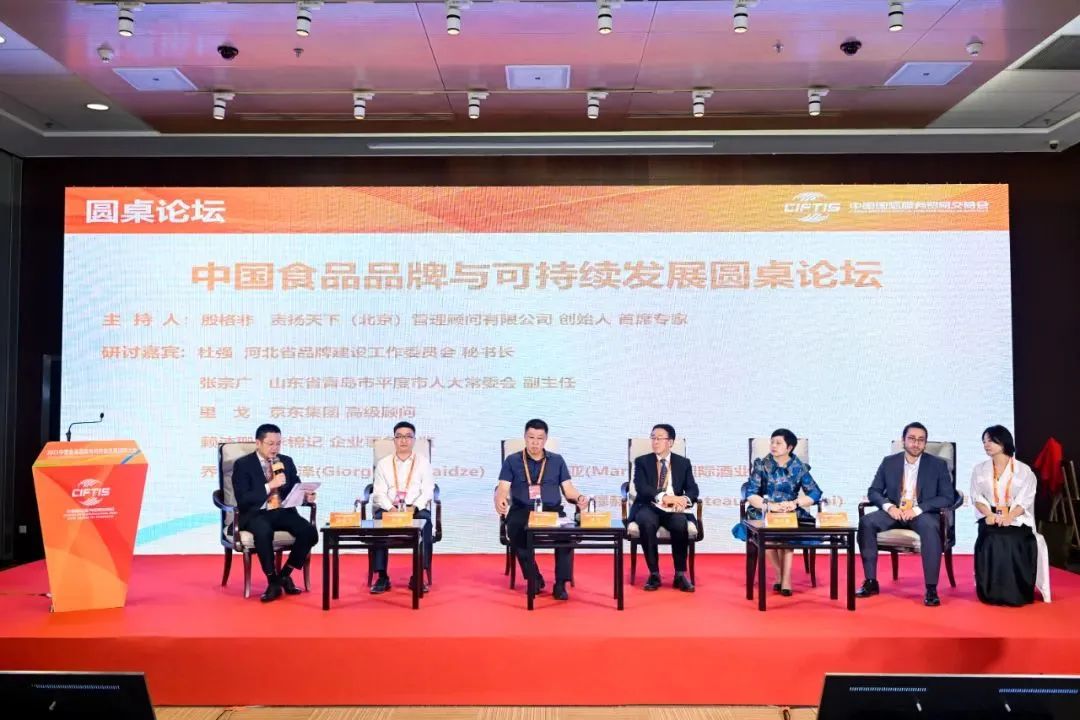 2023 China Food Industry Sustainable Development Initiative
2023 China Food Industry Sustainable Development Initiative was launched during the conference. PepsiCo (China) Co., Ltd., Nestlé (China) Ltd., Lee Kum Kee (China) Trading Limited, New Hope Liuhe Co., Ltd., Sichuan Swellfun Co., Ltd. and other well-known food enterprises participated in the initiative, proposing to call on more food enterprises involve in the sustainable development action. Together, they will jointly optimize the quality of products and services in the food industry, improve people's livelihood and well-being, contribute to the achievement of carbon peak and carbon neutrality goals of China, thus promoting the sustainable development of China's food industry.